This issue first presented itself in Windows 8.1 with the 15.7 driver update, it is present in all versions after 15.7. 
This issue is not present in ANY previous version of CCC, downgrading to 15.6 resolves the issue but this is not a solution.
It occurs when the GPU switches from 3D clocks to 2D clocks.  Playing games in Borderless Fullscreen trigger the issue a lot due to clocks switching back and forth. 
Watching hardware accelerated video will also trigger the issue, doing nothing at all will trigger the issue eventually.
It only occurs when 2 or more 1440p/1600p monitors are connected, any connection (DVI,DP,HDMI)
It only occurs on 290s and 390s
It does not occur in any version before 15.7, 15.6 being the last functioning revision.  Something changed between 15.6 and 15.7 ,causing this aggravating issue.
The issue temporarily goes away when the clocks switch to 3D mode, when you reset the graphics driver, when enable/disable GPU Upscaling or VSR. Turning the monitors off and then on also resolves the issue temporarily.
Here are 3 videos clearing showing what is happening
Here is a snapshot of GPU-Z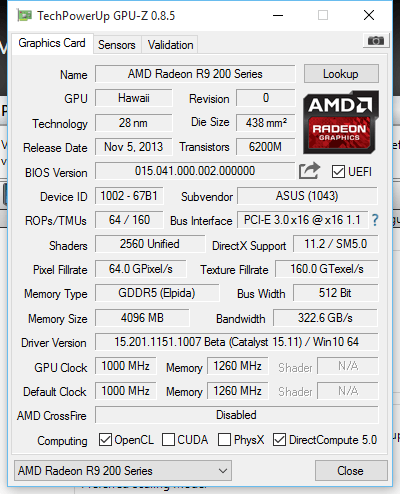 Message was edited by: Lee Dedrick