Mark as New

Bookmark

Subscribe

Mute
Refresh Rate vs G Refresh Rate
I of course know what Refresh rate means, but on the Display page of AMD settings there is something called "G.Refresh rate". What exactly is this for?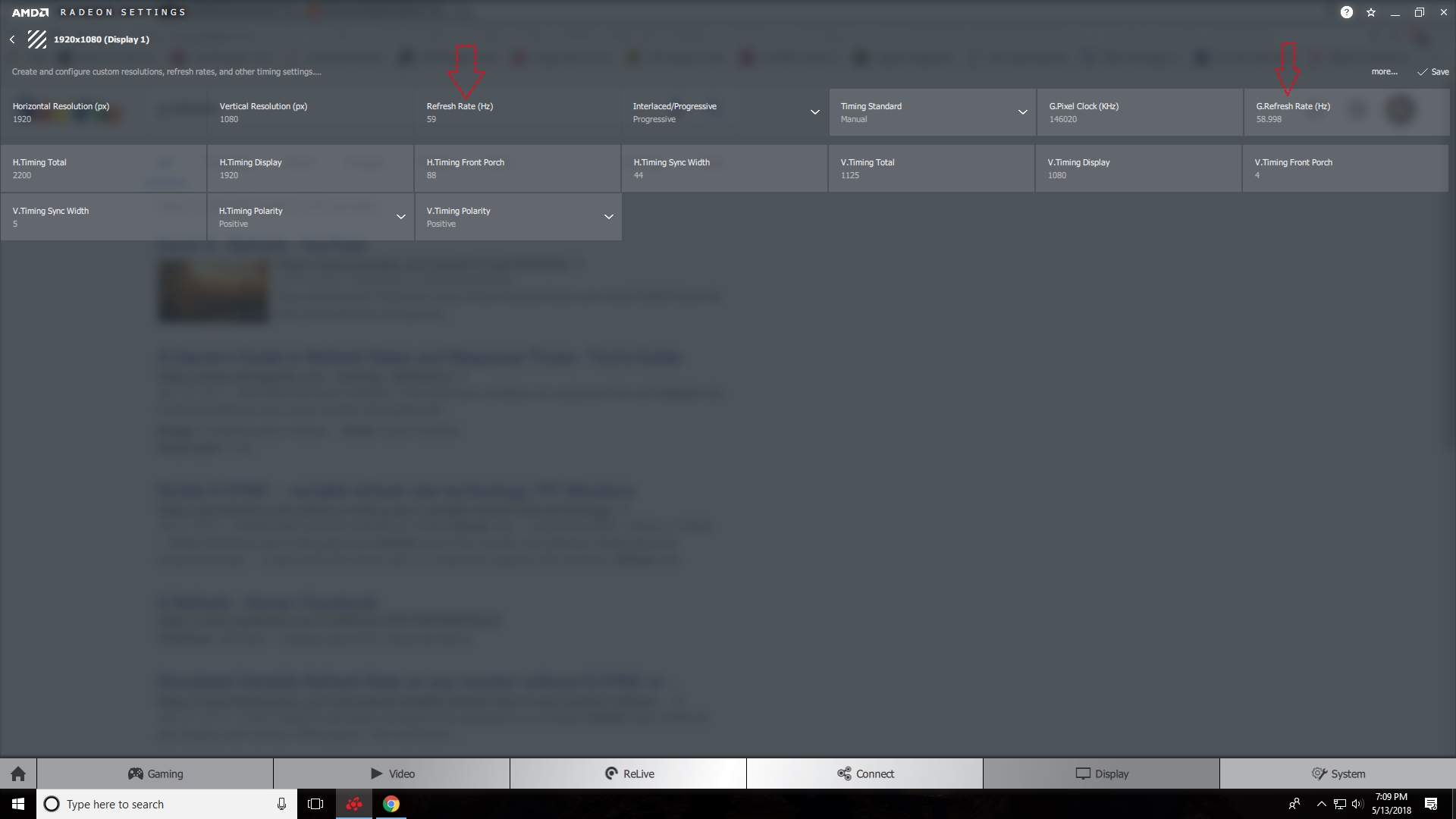 2 Replies
Mark as New

Bookmark

Subscribe

Mute
I believe that is the actual refresh rate at the graphics card. It's nothing to worry about.
Mark as New

Bookmark

Subscribe

Mute
Oh, so that's what the letter "G" means? It actually had a different value there, I changed it to 59 to more closely match the refresh rate of the monitor. The only reason I even bothered is because the damn PC will randomly crash sometimes with hard reboots. I've tried every solution I care to attempt. So how does this relate to the Frame Rate Target Control settings?? If I set the FPS target for a game to 65, do I actually have to do the same with "G.Refresh"??

​​​​​​​