Radeon ProRender at SIGGRAPH 2019: New Integrations, Updated Plug-Ins, Full Spectrum Rendering Availability, and More

alexander_blake-davies
Moderator

At the world's largest and most influential computer graphics conference, SIGGRAPH 2019, we're announcing some exciting updates to AMD Radeon™ ProRender, including new integrations, updated plug-ins, and updates for developers.
Radeon ProRender is AMD's fast, easy, and incredible physically-based rendering engine that is democratizing rendering, making it available to everyone by leveraging open standards.
Built on industry-standard OpenCL™, Apple® Metal® 2, Microsoft® DirectML, and Vulkan®, Radeon ProRender enables accelerated rendering on any GPU, any CPU, and any OS – Windows®, macOS®, and Linux®. And because of this, Radeon ProRender is now everywhere, with broad industry support in over a dozen leading DCC and CAD applications.1
At SIGGRAPH 2019, we're thrilled to announce that the ecosystem of applications that have Radeon ProRender natively integrated has grown significantly, with the addition of ACCA® Edificius, InstaLOD® Studio XL2, and Z-Emotion Z-Weave3. Also, MAXON has announced the next major update to Cinema 4D™, Release 21, that includes a host of new Radeon ProRender features.
Along with new and upcoming integrations, we are also releasing the first production version of our Radeon™ ProRender plug-in for Blender™ 2.80, updates to our plug-in for Autodesk® Maya®4, and the availability of blockchain-based distributed cloud rendering from A.L.I. Technologies Bullet Render Farm.
For developers, the Radeon™ ProRender Developer Suite has been updated, with a preview of our Full Spectrum Rendering Technology and new DirectML-based AI-accelerated denoising and upscaling image filters. We're also announcing that a preview release of our next-generation rendering engine for developers, Radeon ProRender 2.0, is coming soon. Read on for more details about all the updates.
New and Updated Radeon ProRender Integrations
Acca Software, the BIM (Building Information Modeling) software company with the largest number of buildingSMART International IFC-certified applications, just released its AIrBIM Artificial Intelligence Rendering solution that integrates Radeon ProRender. AIrBIM supports AI-accelerated denoising and includes a comprehensive PBR material library so you can bring you architectural ideas to life with photorealistic renders. AIrBIM is available in the latest versions of both ACCA Edificius BIM Architectural Design and Edificius Land BIM Landscape Design.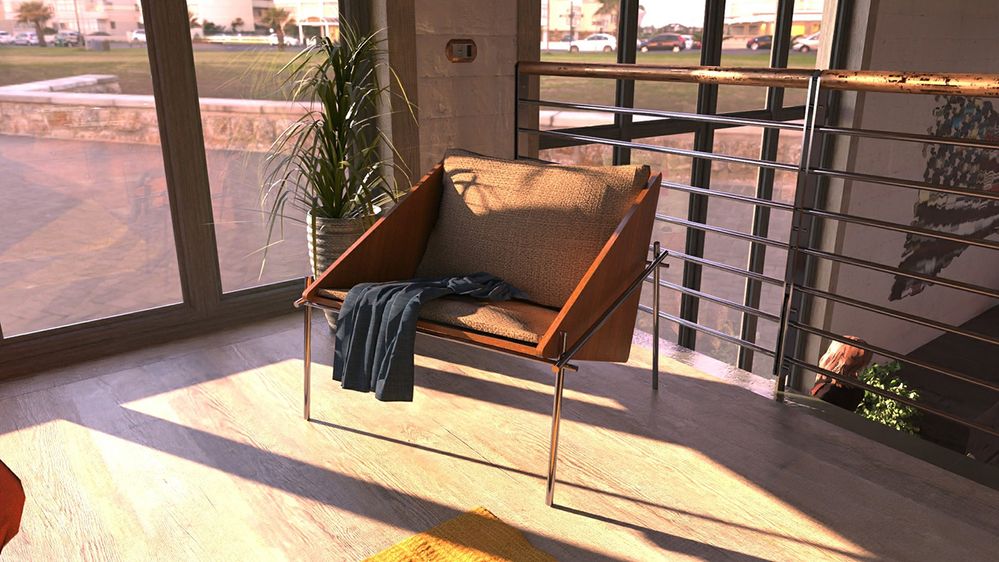 Created by ACCA® Software using AMD Radeon™ ProRender for ACCA® Software Edificius
InstaLOD Studio XL is one of the leading applications for optimizing 3D content for any platform and includes powerful features such as the ability to load native CAD application data and covert parametric data to polygons with highest quality tessellation output. At this year's SIGGRAPH, InstaLOD is announcing that the next update to Studio XL (coming in Q3) will include Radeon ProRender integration, enabling fast and easy photorealistic visualizations from right within Studio XL, simplifying workflows. The update will include our AI-accelerated denoising technology Radeon™ Image Filter Library-based post-processing filters such as tone mapping and motion blur.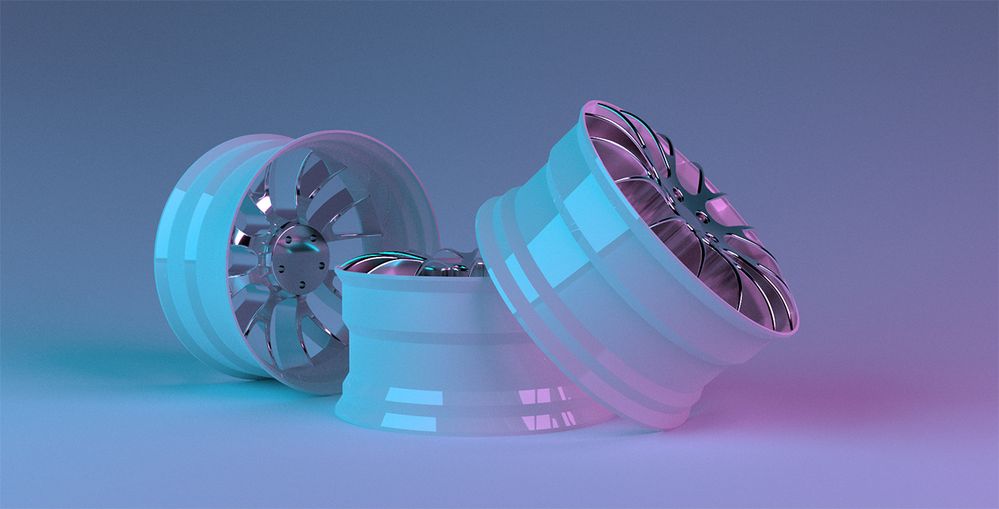 Created by InstaLOD® using AMD Radeon™ ProRender for InstaLOD® Studio XL
There's a digital revolution happening in the fashion industry, and Z-Emotion is one of the leading companies of this revolution, with its next-gen virtual clothing sampling engine that lets you easily go from a 2D clothing pattern to a 3D sample that can be viewed on both traditional displays and in VR. Z-Emotion's Z-Weave application with its upcoming integration of Radeon ProRender can generate photorealistic renderings of clothing with physically-accurate cloth simulation that can simulate multiple layers of fabric.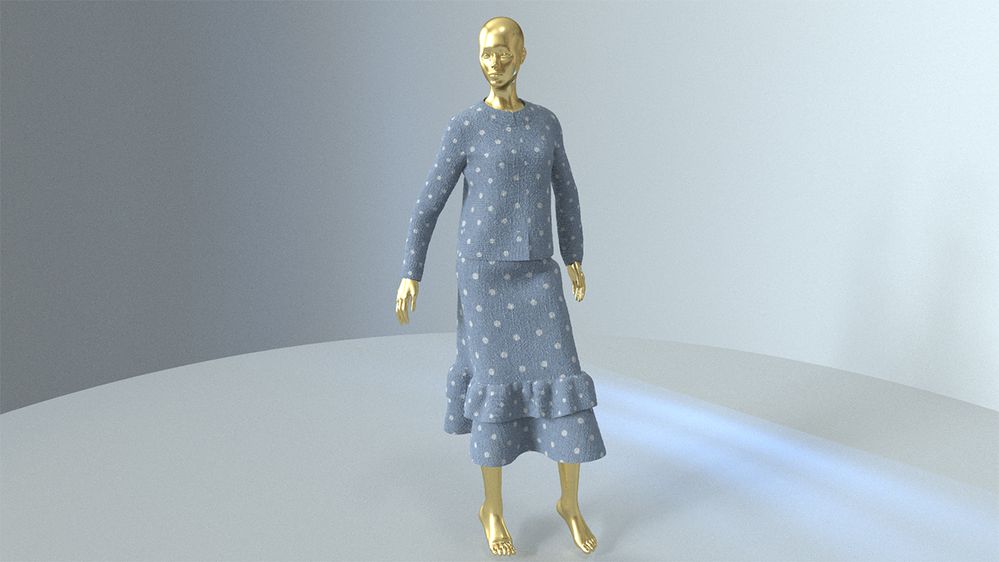 Created by Z-Emotion using AMD Radeon™ ProRender for Z-Weave
The first DCC application to natively integrate Radeon ProRender was MAXON Cinema 4D, with 2017's Release 19. Cinema 4D has a wide range of rendering options, and integration of Radeon ProRender allows you to produce GPU-accelerated physically accurate renders on both Windows and macOS using any GPU. Last year's Release 20 update added Radeon ProRender support for subsurface scattering and motion blur, and at SIGGRAPH 2019 MAXON is announcing the upcoming Release 21 that adds even more features. Coming this fall, Radeon ProRender in Cinema 4D R21 will support the node-based materials first introduced in R20, volume rendering, and updated motion blur and multi-pass rendering options.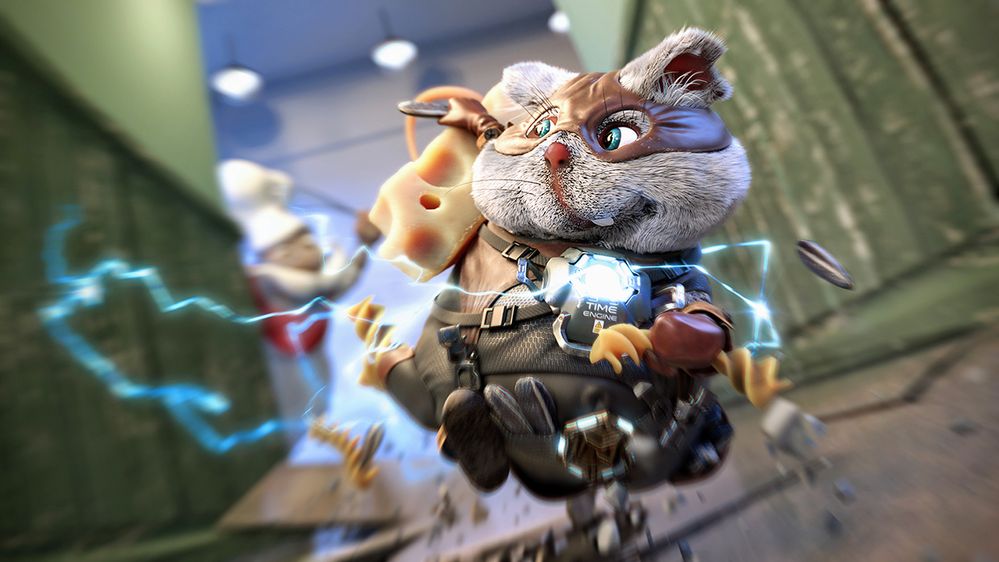 Created by Yan Ge (IHDT) using AMD Radeon™ ProRender for Cinema 4D™
Distributed Cloud Rendering
Working with A.L.I. Technologies Bullet Render Farm, you can now send large rendering jobs to the cloud with the security of blockchain. A.L.I. is offering a cloud-based rendering service (coming soon) that lets you send .rpr files outputted from any application that supports Radeon ProRender so you can leverage the power of the cloud to get your complex rendering job completed faster.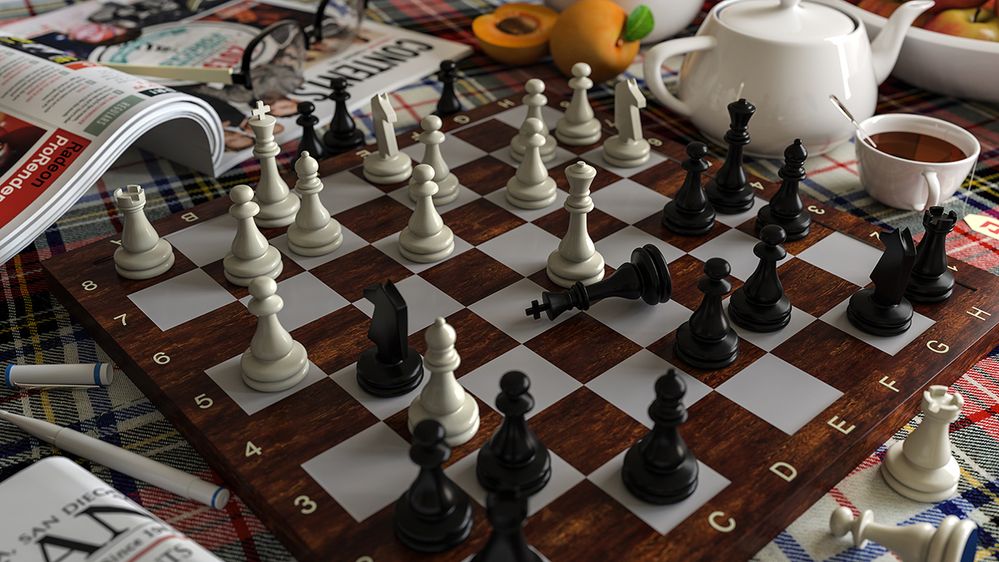 Created by Serghei Nenov using AMD Radeon™ ProRender for Autodesk® Maya®
Radeon ProRender Plug-In Updates
At NAB 2019, we announced the availability of the beta release of our new Radeon ProRender v2.0 plug-in for the Blender 2.80 beta. We've completely rewritten this new version specifically to take advantage of all the new features of the latest version of Blender, and we support commonly used Blender native shader nodes along with still offering our Uber Shade node for more "expert level" shader setup.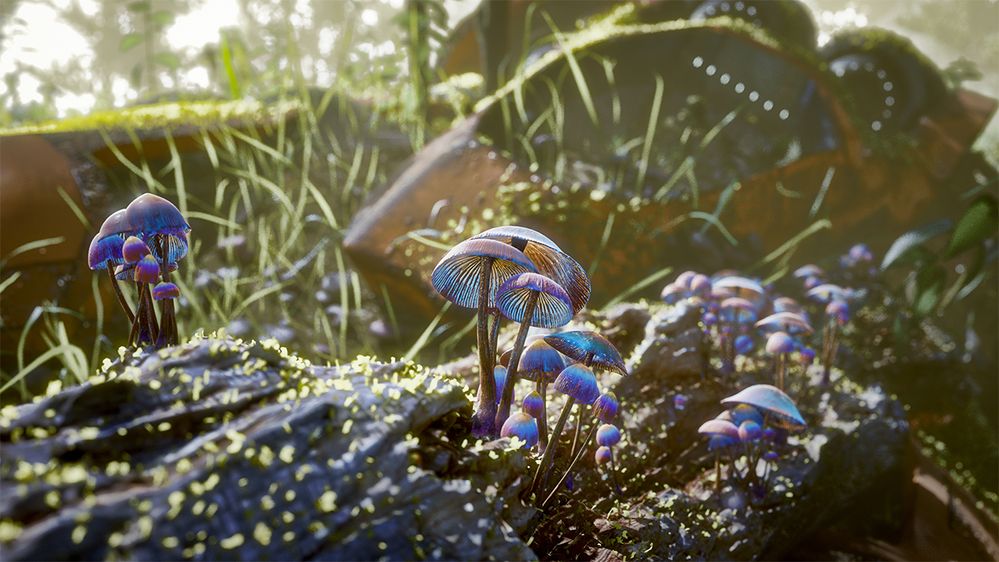 Created by Mike Pan using AMD Radeon™ ProRender for Blender™
The v2.0 plug-in for Blender also supports hair rendering and includes AI-accelerated denoising and adaptive sampling, and now that Blender 2.80 is out of beta our plug-in is also out of beta, with the production version available starting today. Additionally, Full Spectrum Rendering technology is coming to the Blender 2.80 viewport in our next beta plug-in for Blender (coming soon). Our Radeon ProRender for Maya plug-in has also been updated4 with tile rendering support, improved viewport interactivity, and portal light support.
Radeon ProRender for Developers
Radeon ProRender now goes from rasterized to reality, with our new Full Spectrum Rendering technology supports every stage of the rendering pipeline. The Full Spectrum includes rasterized rendering, hybrid rendering, biased photorealistic rendering, and path traced rendering for final output. Originally announced at NAB 2019, Full Spectrum Rendering is now available as a preview for developers in our updated Radeon ProRender SDK, part of the AMD Radeon ProRender Developer Suite.
"AMD has made great use of Microsoft's low-level machine learning API, DirectML, to implement a powerful and efficient Denoising filter within AMD's Radeon ProRender graphics rendering engine."

-- Kam VedBrat, Partner Group Program Manager, Microsoft
Additionally, our Radeon Image Filter Library has been updated to support the Microsoft DirectML machine learning library for both AI-accelerated denoising and upscaling. By using DirectML AI-accelerated denoising, developers can improve their application's viewport interactivity by up to 18x.5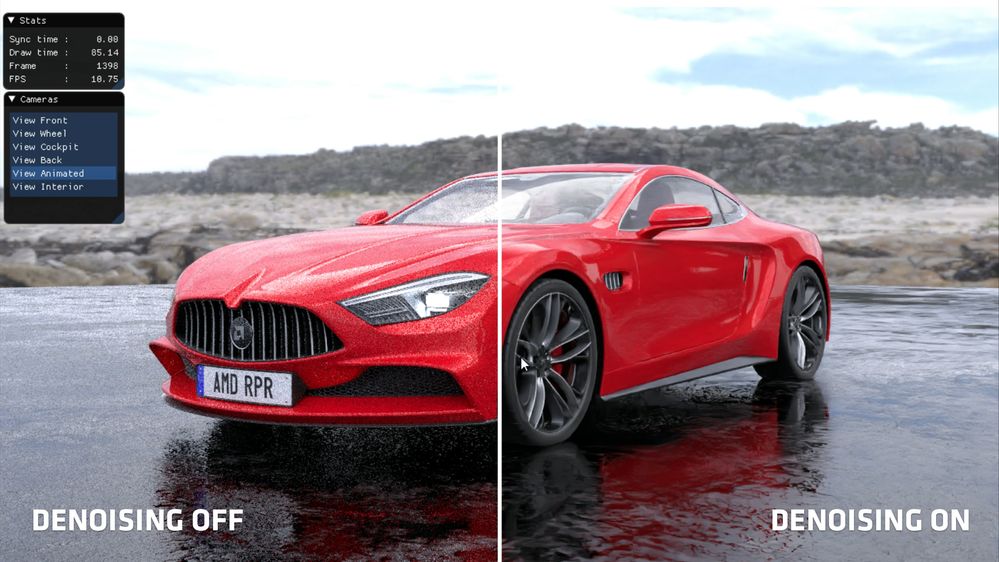 Created by AMD using AMD Radeon™ ProRender
The Radeon ProRender Developer Suite that includes the Radeon ProRender SDK, the Radeon Rays SDK, and the Radeon Image Filter Library can be downloaded from our developer web page now with a non-commercial license for developers looking to prototype integration into their applications and when they're ready to take the next step towards integrating Radeon ProRender they can sign an AMD Commercial Software Licensing Agreement (SLA).
Updated Quarterly Development Roadmap
Lastly, we've updated our development roadmap for Radeon ProRender, listing the features scheduled to be added in the next quarter and beyond. This roadmap both provides developers information about features they can expect to see available in updates to our SDK and gives end-users insight into features they can expect to see in future updates to our plug-ins.
At SIGGRAPH 2019, we'll be showing a demo of an early version of Radeon ProRender 2.0, coming later this year for developers, that includes out-of-core support for heavy geometry, enhances CPU+GPU rendering, and a new flexible and robust shader node system.
New @ SIGGRAPH 2019

Coming Soon

Upcoming Features

AMD Radeon™ Image Filter Library Enhancements

Performance Improvements (Render and Usability)

Performance Improvements (Render and Usability)

AI-Accelerated Denoising Enhancements Across Platforms

Deformation Motion Blur

Production Release of Radeon™ ProRender 2.0

Online Developer Documentation Updates

Production Release of Full Spectrum Rendering

Cloud Rendering Solution

Preview Release of Full Spectrum Rendering

Preview Release of Radeon™ ProRender 2.0

Thin Film Shader

Enhanced Interactivity Performance

Light Baking

Improved Time to First Pixel

Vertex Color Mapping

ONGOING IMPROVEMENTS ON WINDOWS, MACOS, & LINUX:
Continued Open Standards Support, Implementing Developer Feedback, and Performance Improvements
ACCA Edificius Integration and Updated Plug-Ins Available Now
ACCA Edificius and Edificius Land with Radeon ProRender-power AIrBIM rendering are available now, and the new and updated Radeon ProRender plug-ins for Blender and Maya4 available today. For developers, the Radeon ProRender Developer Suite is available from our developer webpage.
For more information about all our new Radeon ProRender plug-in features check out the updated web pages for the Blender and Maya plug-ins.
DOWNLOAD THE UPDATED PLUG-INS NOW
To provide feedback or report any issues please join our AMD Radeon ProRender Community.
To discuss AMD Radeon ProRender with other users you can also join the AMD Radeon ProRender Discord.
Footnotes
Available now and coming soon.
Planned availability Q3 2019.
Planned availability 2H 2019.
Updates and new features not available in the AMD Radeon™ ProRender for Maya® plug-in for Linux®
AMD Radeon™ ProRender AI-Accelerated Denoising using Microsoft® DirectML is up to 18 times faster at rendering an image for application viewport look development compared to rendering an image without denoising. Testing conducted by AMD labs as of July 2019 on a test system comprising of an AMD Ryzen™ 7 1700X 8-core 3.8 GHz CPU, 32 GB DDR4 RAM, Windows® 10 Pro May 2019 Update using Radeon™ Software Adrenalin 2019 Edition 19.6.3 running on a Radeon™ Pro WX 9100 graphics. The test was conducted using the AMD Internal Radeon™ ProRender viewer application. A Radeon™ ProRender "golden sample" image was rendered as a baseline image to compare the test images to. A RMSE (Root Mean Square Error) result of 12 when comparing the test output to the "golden sample" image is considered acceptable quality for application viewport look development. Using this configuration, with AI-accelerated denoising ON it takes 100 rendering iterations to get to a RMSE of 12.00 compared to the "golden sample". With denoising OFF it takes 1800 rendering iterations to get to a RMSE of 12.00 compared to the "golden sample". Rendering Time Differential: 1800/100 = 18x faster rendering. Scores are based on AMD internal lab measurements and may vary. PC manufacturers may vary configurations, yielding different results. Performance may vary based on the use of the latest drivers. RPS-85
Alexander Blake-Davies is a Professional Graphics Software Product Marketing Specialist for AMD. His/her postings are his/her own opinions and may not represent AMD's positions, strategies or opinions. Links to third-party sites are provided for convenience and unless explicitly stated, AMD is not responsible for the contents of such linked sites and no endorsement is implied. GD-5
Attribution
AMD, the AMD Arrow logo, Radeon, and combinations thereof are trademarks of Advanced Micro Devices, Inc. Autodesk, the Autodesk logo, 3ds Max, and Maya are registered trademarks or trademarks of Autodesk, Inc., and/or its subsidiaries and/or affiliates in the USA and/or other countries. Blender is a registered trademark of the Blender Foundation in EU and USA. Windows and macOS are registered trademarks of Apple Inc. Modo is a registered trademark of The Foundry, in the USA and/or other countries. OpenCL is a trademark of Apple Inc. used by permission from Khronos Group Inc. Vulkan is a registered trademark of Khronos Group Inc. Linux® is the registered trademark of Linus Torvalds in the U.S. and other countries. Other product names used in this publication are for identification purposes only and may be trademarks of their respective companies.
1 Comment