AMD Radeon ProRender Developer Updates and New Beta Plug-Ins Available Now

alexander_blake-davies
Staff
Bookmark

Subscribe

Email to a Friend

AMD Radeon ProRender, available in over a dozen leading digital content creation and CAD applications, is our fast, easy, and incredible rendering engine built on industry standards that lets you create stunningly photorealistic images on virtually any GPU, any CPU, and any OS1.
To coincide with this week's start of the SIGGRAPH 2020 Virtual Conference, we released some significant updates for developers including a big update to the beta of our upcoming Radeon ProRender 2.0 SDK and new beta versions of our open-source plug-ins for Autodesk Maya, Blender, and SideFX Houdini.
Updated Radeon ProRender 2.0 SDK Beta for Developers
Back in May, we announced some important changes as to how we license Radeon ProRender, moving to the Apache License 2.0, helping make it even easier for developers to integrate Radeon ProRender into their content creation applications. We also released the first beta of the Radeon ProRender 2.0 SDK, the next generation of our rendering software that is part of our Radeon ProRender Developer Suite, and today we are releasing an updated beta with even more new features.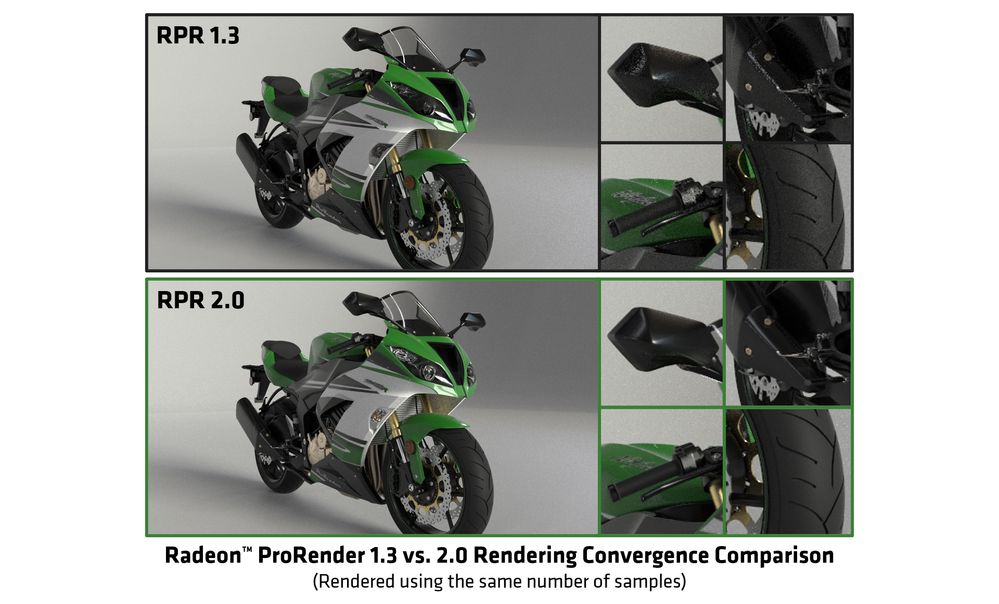 (click to enlarge)
In addition to the already announced features and improvements of Radeon ProRender 2.0 -- such as the new flexible shader node system, out-of-core support for heavy geometry, improvements to our rendering convergence (noise over time), and improved CPU + GPU rendering – we're adding three key new additions to the latest beta: MaterialX support, LPE (Light Path Expression) AOVs, and sphere and disk light types.
Continued Support for Open Standards with MaterialX
MaterialX is an open standard created by Lucasfilm for the transfer of materials between applications and renderers. It addresses the need for a common standard for the look of 3D assets (including shaders, textures, and materials) in today's complex content creation workflows that often use multiple applications.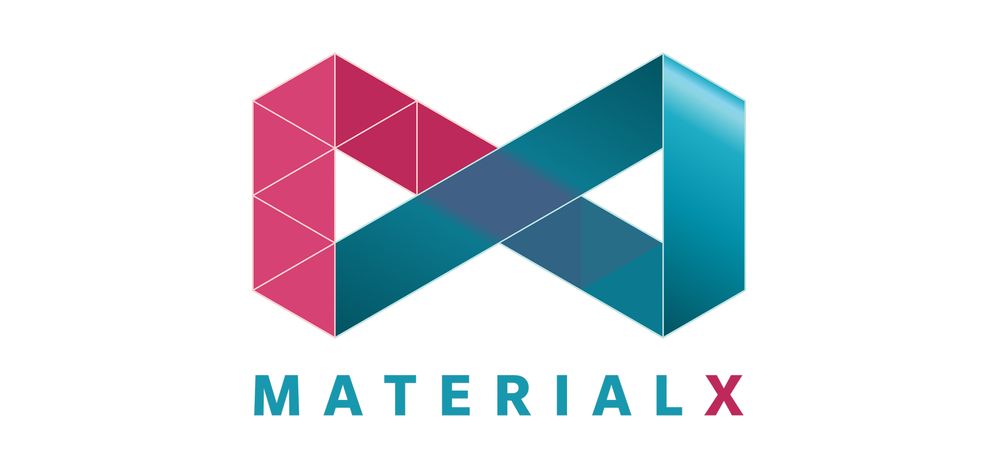 Radeon ProRender 2.0 now supports standard MaterialX nodes, including the "Standard Surface" shader, and by using our updated SDK developers can now easily add support for this emerging industry standard into their application.
Developer Defined AOVs and New Light Types
In the current version of the Radeon ProRender SDK and the plug-ins and application integrations built upon it, we support a wide variety of common AOVs (Arbitrary Output Variables). However, these predefined AOVs don't always fit an artist's needs, so in Radeon ProRender 2.0 we've added support for LPE (Light Path Expressions) AOVs. This gives developers nearly unlimited options to define AOVs in their application or the ability to let users create their own custom AOVs based on the desired light path.

(click to enlarge)
Along with LPE, we've also added to the Radeon ProRender 2.0 SDK beta support for sphere lights, which are useful for making point-type lights with softness, and disk lights, which can be used instead of a spot light where increased physical accuracy is desired.
New Beta Plug-ins with Radeon ProRender 2.0
When we released the first Radeon ProRender 2.0 SDK beta in May, we also made some meaningful updates to our plug-ins available for leading content-creation applications. Not only did we add features like support for OpenVBD volumes and an "experimental" beta Radeon ProRender 2.0 rendering mode to our Blender and Maya plug-ins, but we also made all our plug-ins available as open-source versions on GitHub, which developers can use as examples of how to integrate our renderer into their application.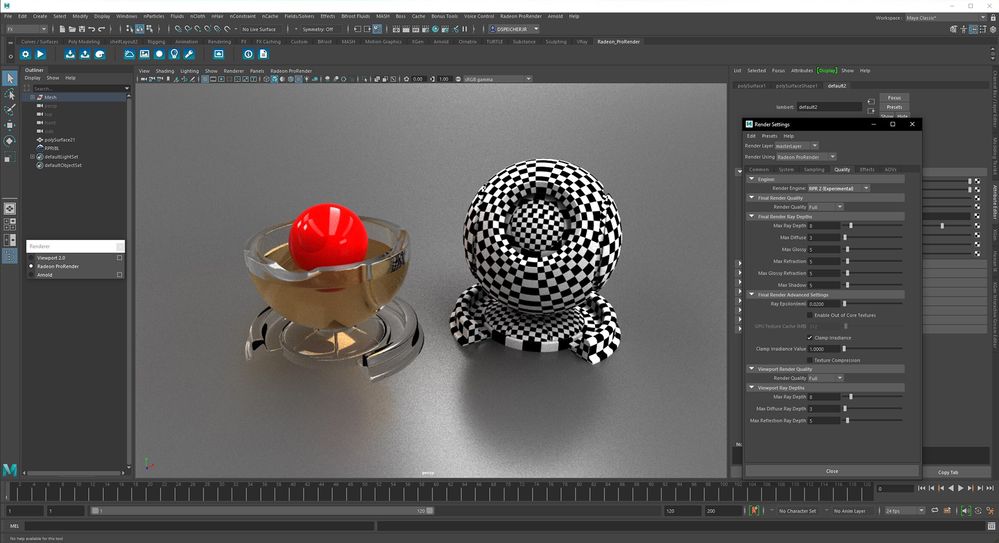 (click to enlarge)
And today we're updating our plug-ins for Autodesk Maya, Blender, and SideFX Houdini -- releasing beta versions on GitHub with some big improvements. The biggest update is that we've made substantial improvements to the beta Radeon ProRender 2.0 rendering mode in both the Blender and Maya plug-ins, with support for Blender viewport/Maya IPR (interactive photorealistic render) rendering. Also, with these updates, RPR 2.0 rendering mode noise should be lower for equivalent sample counts, and performance scaling across multiple devices is improved.
Support for the Blender 2.90 Beta and Maya nHair
As well as all the improvements made to the beta Radeon ProRender 2.0 mode, the other updates in our new beta Blender plug-in/add-on include support for the beta version of Blender 2.90, improved ML (machine learning) denoising, and a new option in the Viewport Sampling settings called "samples per second" that is roughly analogous to FPS. Using this setting, the viewport render resolution is dynamically adjusted to maintain the desired samples per second and, therefore, the level of interactivity. This adaptive resolution enables a much better viewport experience, especially on higher resolution displays.
(click to enlarge)
For the Maya plug-in, some of the updates include support for Maya's nHair dynamic hair system, support for Maya GPU cache objects (Alembic files), improved ML denoising, and adding the capability to assign a "Light Group ID" attribute to lights. With the corresponding AOV, this allows artists to separate lighting via groups of lights.
For both plug-ins, these aren't the only updates, and there are a whole host of fixed issues in both beta releases which you can read more about in the respective release notes (Blender, Maya) for each plug-in on GitHub.
New Beta Plug-In for SideFX Houdini, Plus Weekly Builds
In May we updated our SideFX Houdini plug-in that integrates into Solaris (Houdini's USD-based set of tools for lookdev, layout, and lighting) with support for the Houdini principled shader and OpenVDB volume rendering. Today's new beta release adds Radeon ProRender material nodes and support for Radeon ProRender 2.0 rendering.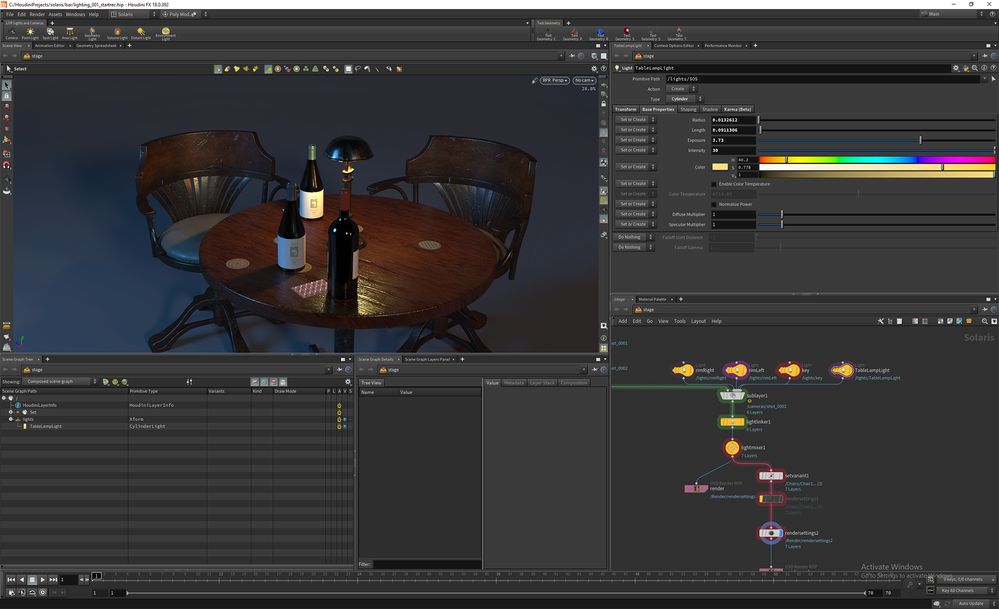 (click to enlarge)
Lastly, for developers and users who want to be on the bleeding edge of Radeon ProRender and want to test the latest developments of our plug-ins, we'll be posting weekly development builds on GitHub every Friday. You can follow the repository of each of our plug-ins on GitHub to get notified about these weekly updates.
However, we do recommend that 3D artists still use one of the production builds posted on our main Radeon ProRender download page unless they are excited about a new feature we just added and are willing to help with testing.
Updated Beta SDK and New Beta Plug-Ins Available Now
Everything you've read about above is available today. Developers can visit GPUOpen to learn more about our latest Radeon ProRender SDKs and download them from GitHub, and developers and users can download our new beta plug-ins from the GitHub links below.
For more information about AMD Radeon ProRender, please check out our
web page
.
| | |
| --- | --- |
| AMD Radeon ProRender 2.0 SDK | Beta Plug-In for Blender |
| Beta Plug-In for Houdini | Beta Plug-In for Maya |
To provide feedback or report any issues please join our AMD Radeon ProRender Community.
To discuss AMD Radeon ProRender with other users you can also join the AMD Radeon ProRender Discord.
Alexander Blake-Davies is a Creators Graphics Software Product Marketing Specialist for AMD. His postings are his own opinions and may not represent AMD's positions, strategies, or opinions. Links to third-party sites are provided for convenience and unless explicitly stated, AMD is not responsible for the contents of such linked sites and no endorsement is implied. GD-5
Footnotes
Mercedes-AMG F1 W11 EQ Performance title image render created by The Pixelary using AMD Radeon ProRender for Blender. 3D model courtesy of and copyright Mercedes-AMG Petronas Formula One Team.
GPU or CPU support for OpenCL or Apple Metal required. Radeon ProRender supports Windows, macOS, and Linux.
© 2020 Advanced Micro Devices, Inc. All rights reserved. AMD, the AMD Arrow logo, Radeon, and combinations thereof are trademarks of Advanced Micro Devices, Inc. Autodesk and Maya are registered trademarks or trademarks of Autodesk, Inc., and/or its subsidiaries and/or affiliates in the USA and/or other countries. Blender is a registered trademark of the Blender Foundation in the EU and the USA. F1, FORMULA ONE, and related marks are trademarks of Formula One Licensing B.V. Houdini and SideFX are registered trademarks or trademarks of Side Effects Software Inc. registered in the USA and other countries. Linux is the registered trademark of Linus Torvalds in the U.S. and other countries. Lucasfilm: © & TM Lucasfilm Ltd. All Rights Reserved. macOS and Metal are registered trademarks of Apple Inc. OpenCL is a trademark of Apple Inc. used by permission by Khronos Group, Inc. Windows is a registered trademark of Microsoft Corporation in the United States and/or other jurisdictions. Other product names used in this publication are for identification purposes only and may be trademarks of their respective companies.