Mark as New

Bookmark

Subscribe

Mute
Troubleshoot your Broken PC like a real IT
Hey, how about a real IT tip?

So many posts without troubleshooting available, looks like ServiceNow in a forum. Just Joking. 😁

But lets fill this thread with helpful things for the newcomers. Come on guys. 😊

#1
Your PC doesn't go past POST or won't boot properly.

What to do
You should start by checking EZ Debug LED, they will normally say what's wrong, more advanced boards will have a small 2 digit error code to help you. If you don't have any of this, hook up a small speaker to the board header and listen carefully for the long and short beeps, then read the manual. OEM PC's like DELL will start flashing white and orange on the power light with an error code.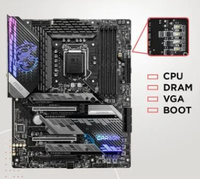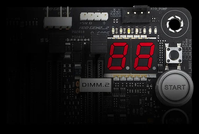 Possible solutions
Reset your BIOS, you can use the jumper or remove the battery for a long while. This should clear out some bad stuff like an Insane DOCP profile or bad timings.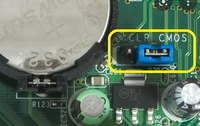 More advanced boards will also dual bios or a FlashBack Button, very helpfull.
Intermediate boards should have a dedicated USB port for BIOS flashback too.

#2
No power at all! It just won't start, no fans nothing, no lights, nothing!

What to do
Did you connect the front cables nicely? Are they correct?
Short 6 and 8 with a metal thing, there's not much to go wrong here but if you feel uncomfortable, don't do it.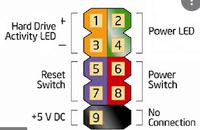 How to do it here, the video will start at the right moment.
Troubleshoot your Power Supply Unit after, this nice thing from Corsair page will tell you if the PSU starts at all.
Read the important part, if you are not comfortable, don't do it!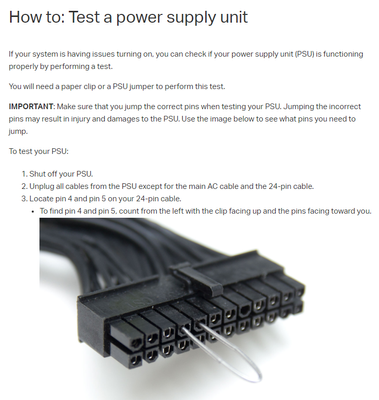 If PSU is OK, then its time to check the Board, not all boards will break the same way, some won't do anything, others will power the fans and nothing else. If nothing happens, I'm sorry, your board maybe the most obvious culprit if you tried everything from #1
Does the fans start? Maybe its time to do try another CPU, maybe your old one or from a friend. With AM4 socket and a generous lifespan, You can easily try other CPU's just to discard board issues. You may also have corrupted BIOS, try the tips from #1

Possible solutions
Beware some older BIOS revisions won't support newer CPU's and some of the latest revisions will drop support for older CPU's, read carefully before flashing the BIOS and/or purchasing a new CPU. Flashing a new BIOS for a newer CPU has to be done with the older still in place!

That is it! For Now.

Fill the blanks if you feel I overlooked anything and drop new ones.
The Englishman
3 Replies

Mark as New

Bookmark

Subscribe

Mute

Mark as New

Bookmark

Subscribe

Mute
Mark as New

Bookmark

Subscribe

Mute
I will bring more tips along 🙂 Specially regarding temperatures, which is a frequent posting.
The Englishman