Mark as New

Bookmark

Subscribe

Mute
low FPS with radeon integrated graphics
I use the AMD Ryzen 5 5600G with Radeon Graphics on my desktop PC. The dedicated memory is 512 MB, my total RAM is 32 GB - shared system memory is 16 GB.

I noticed that I have low FPS even when playing games that shouldn't be that hard on GPU - on a specific game my 12 year old PC gives me over 120 FPS, while on this PC I have maybe 30-60 FPS.

I'm not that good with PC's and i don't know much about it, but the way I understand it is - the shared memory should replace the dedicated memory when the dedicated memory is not enough to run the program or game on.

Is there a way how I could raise the dedicated memory, or make the games use more shared memory? Or did I just misunderstood how those things work and I can't do anything about this stuff?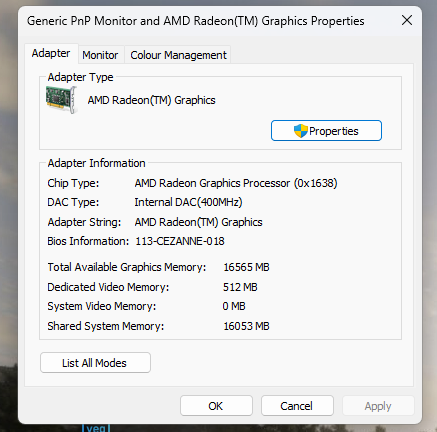 15 Replies