Mark as New

Bookmark

Subscribe

Mute
Elden Ring Walking Mausoleum very low performance
In Elden Ring, there is a Walking Mausoleum in the northern part of the map that shoots gigantic blue fireballs, I don't have footage of it but for some reason when in view while the fireballs are firing, my FPS would drop to around 15-20. This only happens with this specific Walking Mausoleum. As I get closer and less fireballs are in view the FPS would start increasing all the way back up to 60.
I have a RX 6750 XT, driver is 22.11.1 (Also happened with 22.5.1).
This is where it is on the map (Consecrated Snowfield):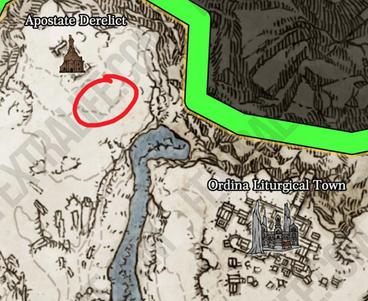 Here is a video of the Walking Mausoleum with the fireballs (Not my footage):
1 Reply

Mark as New

Bookmark

Subscribe

Mute
Had the exact same issue and I'm running a 3060 ti.