Mark as New

Bookmark

Subscribe

Mute
Hi AMD Community!
As the tittle says, Im changing my gpu to a RX 6800 XT, So I just want to know if you guys can give me some advices before installing my new GPU. Do I have to reinstall the Drivers or what? (IDK) So yeah just looking for some advices to not **bleep** it up lol.
My current PC:
CPU: Ryzen 7 3700X
Ram: 32 GB
GPU: RX 580
Motherboard: TUF B450M-Plus Gaming
PSU: 750W
2 Solutions

Mark as New

Bookmark

Subscribe

Mute
I see one problem before you even start. The ASUS TUF B450M Plus Gaming board does not have a PCIe 4 slot, which the RX6800XT will suffer severely. Your board only has PCIe 3 which has about 1/2 the bandwidth of a PCIe 4 slot. This card will probably not perform any better than your RX580. Here is an example; I have 2 desktops, a RYZEN 9 3900X with a Radeon RX 5700XT GPU. benchmarks on the GPU using Unigine Heaven 176 FPS Ultra settings, Unigine Valley 188 FPS Ultra settings, and Unigine Superposition 121 FPS Ultra settings. My Ryzen 7 2700 with a Radeon RX 480 (in a PCIe 4 slot) Heaven 124 FPS High settings, Valley 92 FPS High settings, and Superposition 37 FPS High settings. Both machines are on MSI X570 boards. The 3900X on a MEG ACE and the 2700X on an MPG Gaming Plus.
PCIe 3 has a transfer rate of 8 GT/s bandwidth
PCIe 4 has a 16 GB/s bandwidth.
My 2 cents are to get a new X570 board with PCIe 4 slots and don't hogtie your GPU capabilities.
Mark as New

Bookmark

Subscribe

Mute
I've seen lots of replies here, and I can't really support the PCIe 3 vs PCIe 4 theory resulting in a on par or worst performer as a Polaris card. And I can vouch for that as I upgraded from a RX480 to a RX6800 still using PCIe3
Its a massive improvement!! Don't you ever doubt that. The RX6800 is a beast, of course that will depend greatly on what you do and games you play. But to put things into perspective...

Cyberpunk is the most obvious game, I'm talking 60fps in 4K where you could only get that much on a Polaris card was at 1080p with FSR and medium settings. (If you have doubts just head out to Youtube, there is plenty of videos there combining a 6800 and 2700X)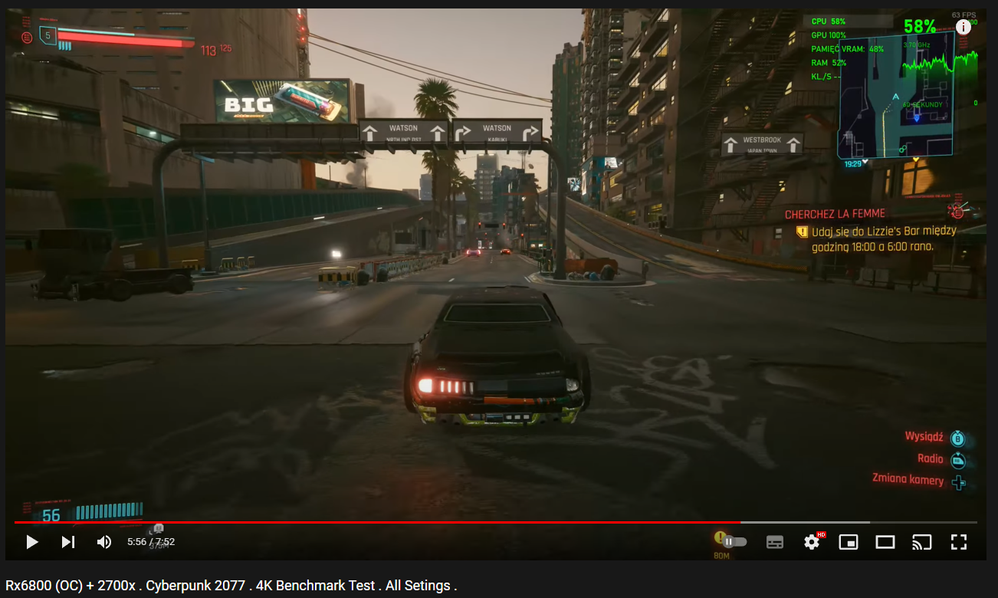 Of course having PCIe 4 will result in a better performance, but not that much I'm afraid. PCI generations will affect data transfers more like NVMe. And BTW people do forget that when buying 2 or more NVMe's for a normal Ryzen. Only the Threadripper will give you enough PCIe lanes for lots of drives and/or expansion.

Getting back to advice land
You can get the 6800XT but my advice is the same as @cpurpe91 be careful with PSU cables, the techtuber Jayztwocents blew an SSD mixing cables like that, don't do that with such an expensive card.

Also, I fear that 750Watt maybe short for the XT. I Got the non-XT and the box already says 750Watt as minimum and the TBP on the XT is higher. It will work on a solid PSU like yours but leave you capped if you upgrade later or start plugin other power hungry devices. I'm already stretched because of my peripherals and plenty RGB.

As for the driver, I started a post a while ago stating if using DDU was really necessary, well...
I just updated the drivers inside adrenalin and all went fine. Still testing though..

Good Luck with the upgrade.
The Englishman
24 Replies