Mark as New

Bookmark

Subscribe

Mute
Thick horizontal colorful bar on the top of the screen & black bar on the bottom screen
I didn't do anything to my computer at all today, (didn't download/install anything at all either), but randomly today when I was playing a game, colorful lines started appearing on my screen. I think they started in the middle or bottom but then they started taking over literally.
As always I was playing at 165hz, and this problem doesn't occur when I'm using 120hz or below. But this is a 165hz monitor so I wanna keep using the 165hz, so what do I do? Here's some images: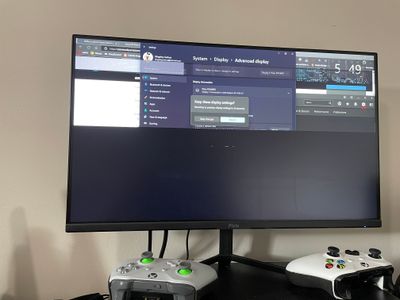 AMD Ryzen 5 2600 Six-Core Processor
(I tried changing GPU's and nothing changed, same thing for restarting, changing screen sizes and shutting down. Any help appreciated!)
1 Solution
Mark as New

Bookmark

Subscribe

Mute
I think I just have to get a new monitor, my dad reported the same issue a few months back.
If you have anything though, let me know.
5 Replies