Mark as New

Bookmark

Subscribe

Mute
Ryzen 7, Vega 8 embedded, 4 gb of DDR4, GPU maxed in Firestrom viewer
I use Firestorm for OS and SL access. I have a Ryzen 7 4700G with embedded Vega 8, 3.6 GH
8 GB of DDR4
HP, right about a year old
Today, I am trouble shooting. I seem to have chronically terrible lag and peformance in OS and SL. I have updated to the recommended drivers for my GPU. When I go to "Can I run it?", I am well exceeding minimum specs for running both of these products.

I have disabled all the hogs on my bg. (Well, except the AMD, HP, and MS functions - don't get to call that one.)

Right now, I am just sitting in OS, on my region. I am running at 9.4. There is no one here, and it is not script heavy. Everything is rezzed. View distance 128. I am even running my AO as native in the browser.

My CPU is running 14%. My memory is at 78%. Here is a snapshot of my GPU.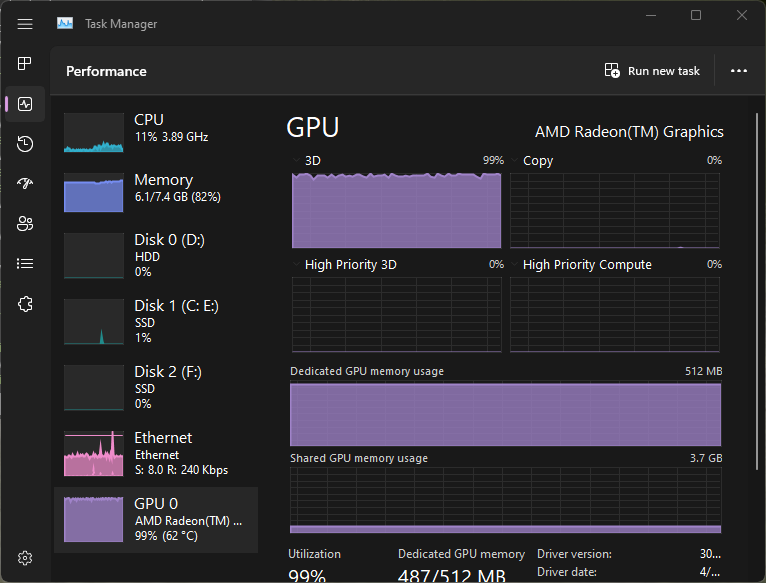 I welcome any thoughts or advice. Other than "get a new machine"
0 Replies