Mark as New

Bookmark

Subscribe

Mute
Frametime spikes 5700 xt Gaming X msi
Hi there,
around 6 months ago , i bought a 5700 xt but i seem to be having some issue with it.
Direct X 9 games seem to be stuttering a lot for me. I'm on the latest 20.12.1 driver.
The games i play are : Payday 2 , dead by day light and i sometimes get the spikes while playing league of legends.
When i have the radeon software open I see that the clockspeed drops alot and then the frametime increases and the ussage drops too. and then i get stutters ingame, I even tried a overclock with a of a locked clockspeed of 1900- 1950 2000 with a voltage of 1200 and it doesnt work/ didn't help. In league of legends my clockspeed only goes too 1200 and nothing seems to help there its just random microstutters there.
I included some pictures , I don't use anything like anti lag etc :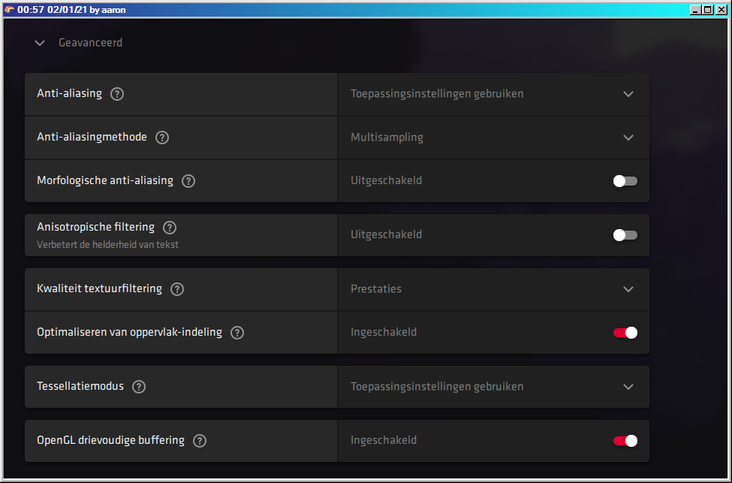 //
A few pictures of the issue i'am talking about :
I have tried alot ;
i first tought it was a windows memory issue , so i installed a empty stand by ram task shedual.
I tried DDU.
I tried correcting my vsync with cru.
Tried uninstalling msi dragon center.
I disabled all applications that i have open the hardware acceleration.
I tried some things in register editor , forgot all the things exaclty.
My pc is has :
gpu: 5700 xt gaming X
cpu : Ryzen 5 3600
psu : coolermaster 650 W gold rated
mb: B550 aorus pro.
Ram : Corsaire vengence 3600 , 21/20 timings something like that.
2X aoc 144 hz 1920 x 1080 vSync monitor.
Happy holidays , I hope somebody is able to help me :)
5 Replies