Mark as New

Bookmark

Subscribe

Mute
ark survival crossfire support ?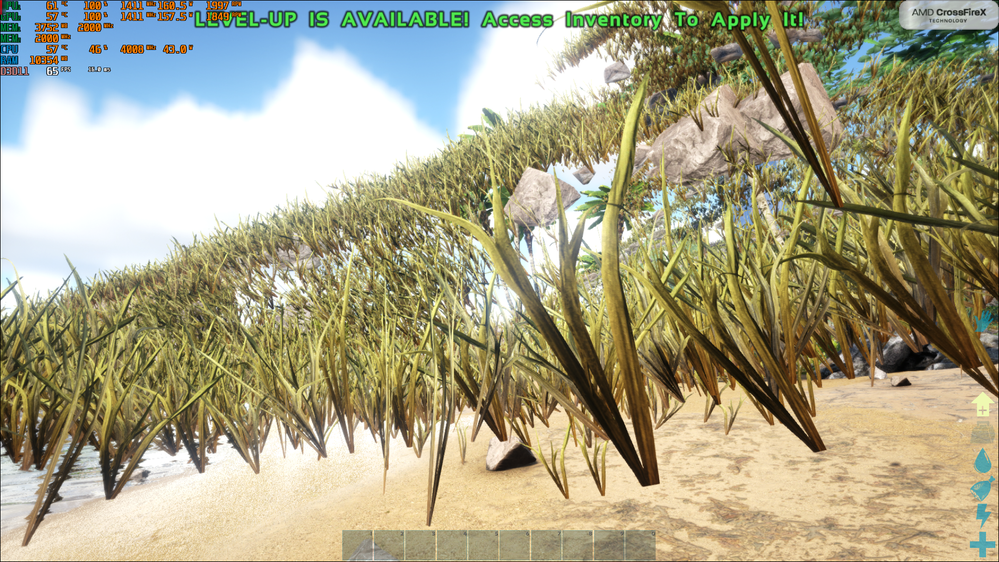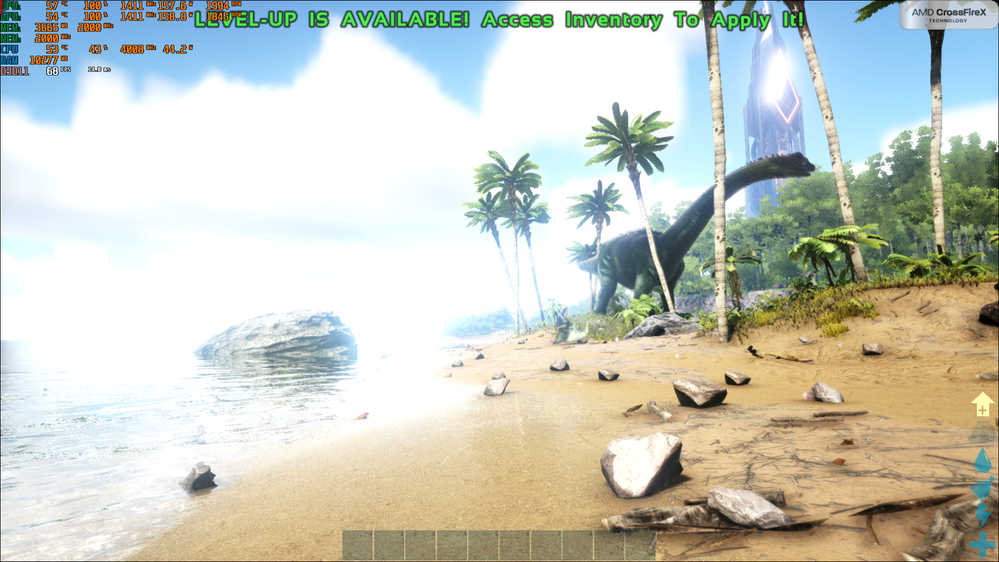 So i forced the game to use crossfire with RADEON driver ( AFR friendly crossfire mode ) and the game was working fine with pretty good FPS ( at least 1.5 time more fps ) but there is a problem the game is flashing all the time ( Im not sure but i think its called screen flickering ) so the game wasn't really playable . Is there any chance for this game to get crossfire profile ?
(PLEASE NOTE : 1-THE SCREEN SHOT LOOKS GOOD BUT WHEN PLAYING YOU ARE ALMOST BLIND . 2- RENDER BUGS )
2 Replies
Mark as New

Bookmark

Subscribe

Mute
Ark Survival is a DirectX 12 game, and in DirectX 12 the developer has 100% control over multiple GPU usage. If you are using Windows 7 and DirectX 11, as the game is based on the UE4 engine, it is not multiple GPU friendly.

Mark as New

Bookmark

Subscribe

Mute
First thanks for your reply But as you can see its not running DX12 and actually im running windows 10 pro 1803 and i played Deus Ex Mankind Divided with DX12 . another problem is this game DX12 hasent released yet so why PUBG works with crossfire in DX11 and both of these games are running on UE4 ?
Second the game is working fine and both of my Gpus are working perfectly so thats not the point that I mentioned . As i said The problem with crossfire is Texture Rendering Bug and screen flashing . I couldnt understand why AMD would encourage people to use CFX But when its come to support . we couldnt request any thing. We are the consumers But when we request something We expect AMD to answer Us not other consumers . At the other hand they could optimize every benchmark to prove that they Crossfired Rx 480/580 could beat gtx 1080 but when it comes to gaming they wont spend much time about CFX.
Conclusion : Do not EVER Use AMD CROSSFIRE X technology because IT IS compelte waste of money.Buying a Single GTX 1080 is way better than USING CFX Im mean even a single RX 580 is way better than 2 of them working in crossfire.
R.I.P ATI TECHNOLOGY.