Mark as New

Bookmark

Subscribe

Mute
AMD Reference RX 7900 XTX hotspot overheating and hitting 110c
When running benchmarks, the GPU hotspot hits 110c, while the GPU is at 72c. It continues with the side panel taken off and fan speeds set to 100%, which should hypothetically have lowered the temperatures. I have tested in 3dmark, Furmark, and MSI Kombustor. This issue also occurs while gaming. This is also a known issue with the 7900 XTX, and I am wondering what I can do to either get a replacement or a refund.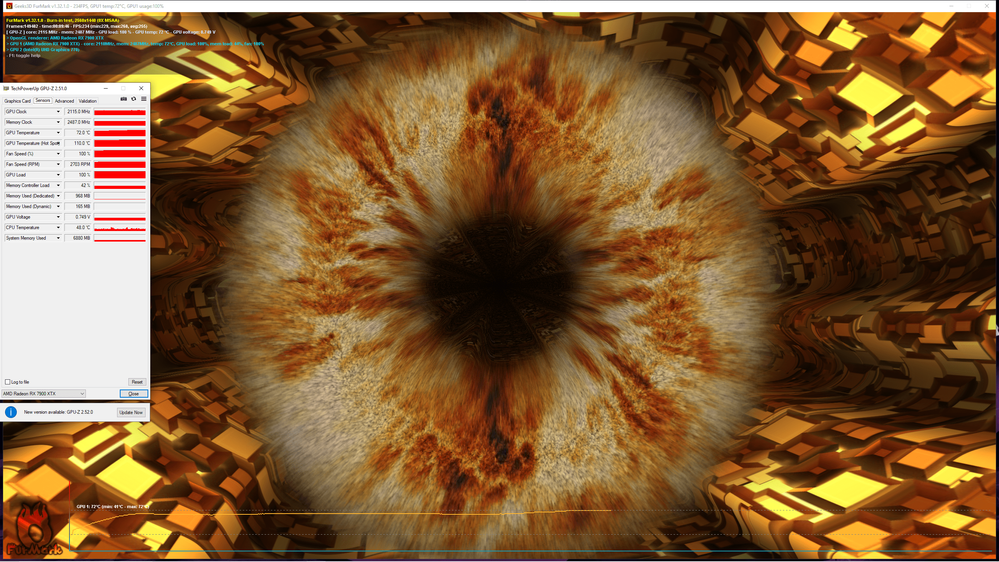 2 Replies

Mark as New

Bookmark

Subscribe

Mute
You would need to contact the manufacturer. So, contact AMD or Gigabyte or whoever made the card. This problem has almost been nailed down to a problem with the vapor chamber on reference cards. If you bought it directly from AMD I would contact AMD through the link in this site Customer Support | AMD that says contact support. It appears to be going through maintenance until some time this week.
I was Wrong - AMD is in BIG Trouble - YouTube
ASRock X570 Taichi, Ryzen 7 5700X, 32GB RAM 3600Mhz, Gigabyte RX 6800 XT Gaming OC, Corsair HX1000 1000 Watt Fully Modular PSU, Win11Pro

Mark as New

Bookmark

Subscribe

Mute
Okay, thank you for helping me. The link should work when maintenance is up considering I bought it directly from AMD.