Mark as New

Bookmark

Subscribe

Mute
All,
I did some testing based on other reports. Roughly 10 minute sample using AMD adrenaline and haven on a single monitor.
Computer Type: Desktop
GPU: AMD 7900xtx
CPU: Ryzen 7900x 12 core 24 threads with 360 AIO
Motherboard: ASUS Tuf Gaming X670E-Plus Wifi
BIOS Version: 0821
RAM: G.SKILL Trident Z5 Neo RGB Series AMD EXPO 32GB (2 x 16GB) 288-Pin PC RAM DDR5 6000 (PC5 48000) Desktop Memory Model F5-6000J3038F16GX2-TZ5NR
PSU: Super Flower Leadex Platinum SE 1000W 80+ Platinum (2 8 pin cables running to GPU from separate conenctors)
Case: O11 EVO Dynamic 6 120mm Intake, 3 120mm exhaust (AIO), 1 Rear 120mm exhaust.
Operating System & Version: WINDOWS 11 Pro h22
GPU Drivers: Up to date 22.12.1 Released 12/8/2022
Chipset Drivers: amd_chipset_software_4.11.15.342
Background Applications: DISCORD, CHROME
Benchmark Applications: Haven
Testing Monitor: 1080P 60HZ 24 inch Samsung connected over HDMI
Samples taken at 2 second intervals using AMD adrenaline software for ~ 10 minute. first 5 samples and samples over 300 discarded
Data and graphs: https://docs.google.com/spreadsheets/d/1XqOova-91rBiPvIFQx4e9pqCrW2hts0rdpXAd4Qj_ig/edit?usp=sharing

Orientations tested
'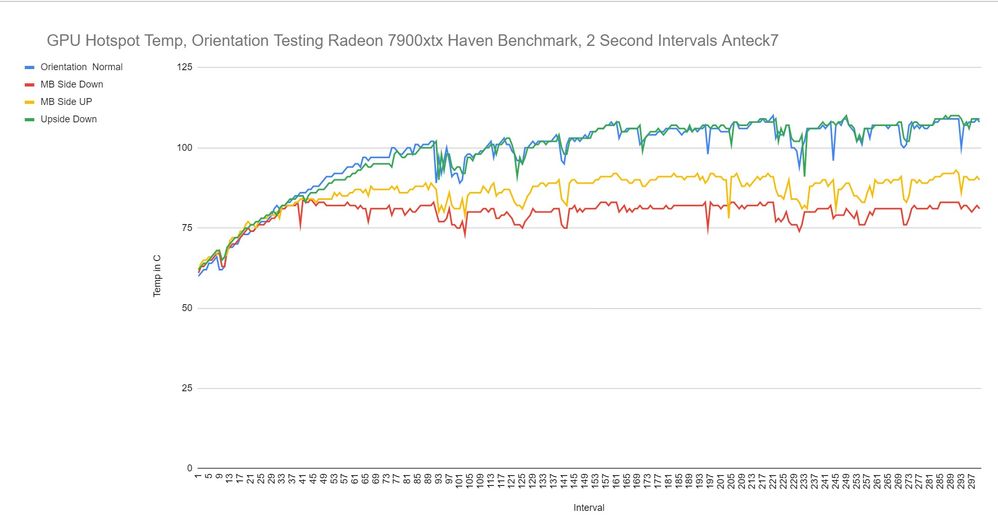 Junction temp is much higher in standard orientation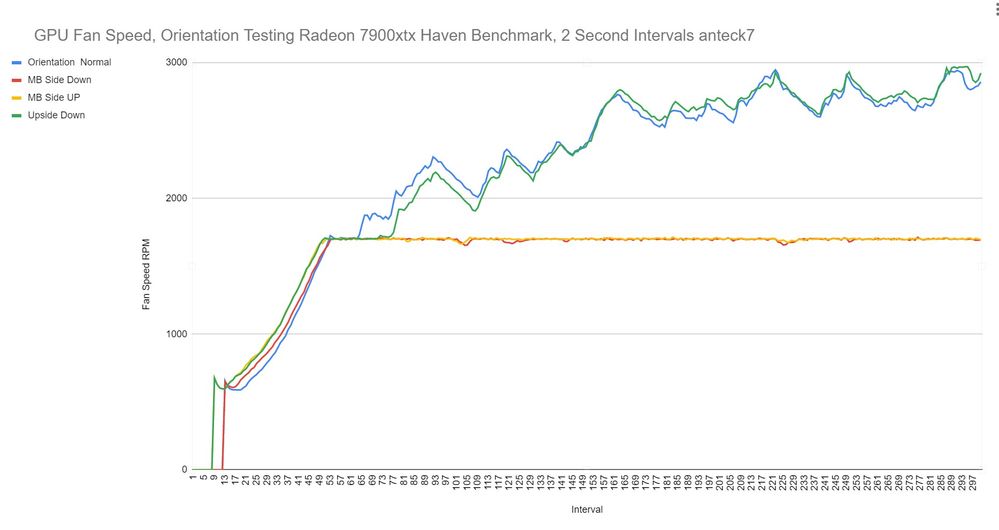 Fan speeds much higher in normal orientation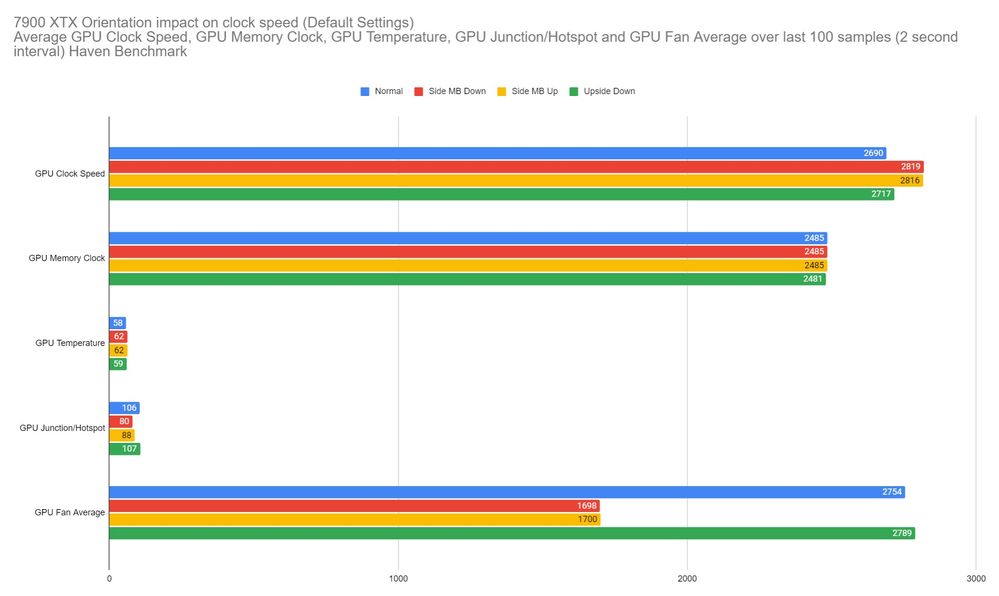 after up to speed, significant changes in mhz, fan speed and junction temp by changing orientation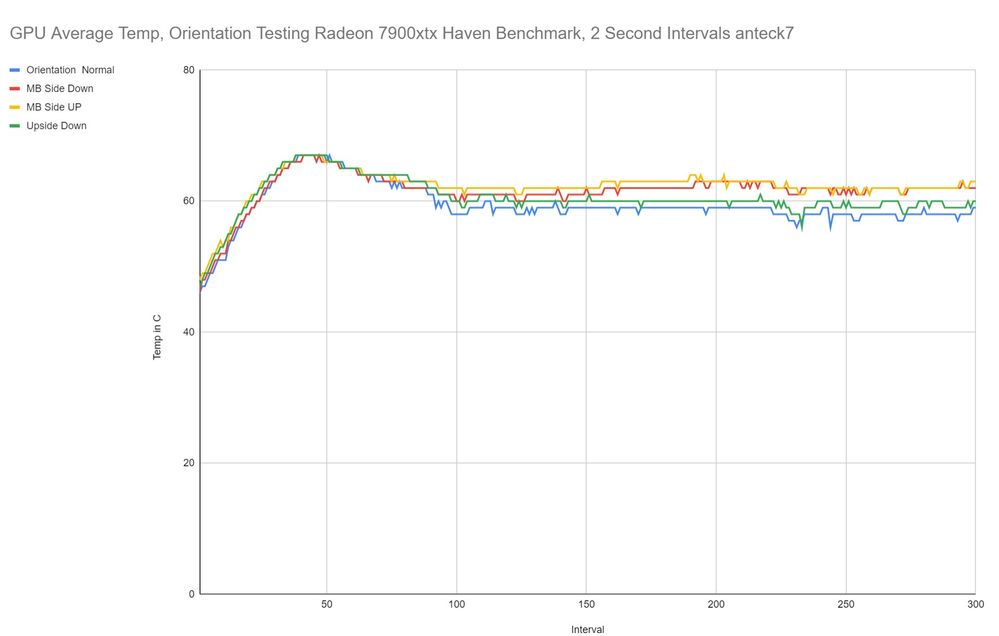 GPU temp overall is not significantly impacted

Orientations tested
1 Solution

Mark as New

Bookmark

Subscribe

Mute
21 Replies