Mark as New

Bookmark

Subscribe

Mute
5600g - Pixel screen crash
I bought and build a new PC, with every component new, but some problems start'em to show.
The first time one is the mixed black screen crash with pixel showed (figure 1 and 2 at the bottom of the post), I was playing Runescape 3 but started to happen in other apps, like when I was using Opera. One thing to notice is that, when this happens, I was listening to sounds in general, like the game sound or music, when that black screen showed my sound just crashes too, could be some problem related to APU maybe.
Another problem is that my computer randomly restarted, with no warning shown on the screen, but that one I think is not related to the above.
Both problems are so annoying that in one day my computer has 6 restarts and 2 black screens.
Disclaimer: every driver, app, and OS is in his latest driver and update available.
I don't know what could happen, I need some help to solve any of these problems.
Setup:
Processor: AMD Ryzen 5 5600G
Graphics: AMD Radeon Graphics.
Motherboard: MSI 550M Mortar Wifi
Memory: DDR4 2x8 Gb 3200Mhz GEIL Orion
SSD: WD Blue SSN, 500GB M2
PSU: Pichau Gaming Nidus 500W 80 Bronze Plus
OS: Windows 10 Pro 64 Bits
Radeon Software version: 21.11.1 Updated today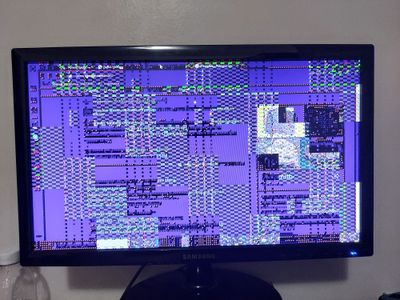 Black screen with blue pixel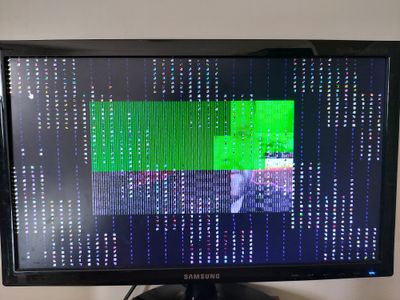 Black screen with green pixel
5 Replies