Using Your AMD Powered System to Help Researchers in the Fight Against Infectious Diseases

warren_eng
Staff
Bookmark

Subscribe

Email to a Friend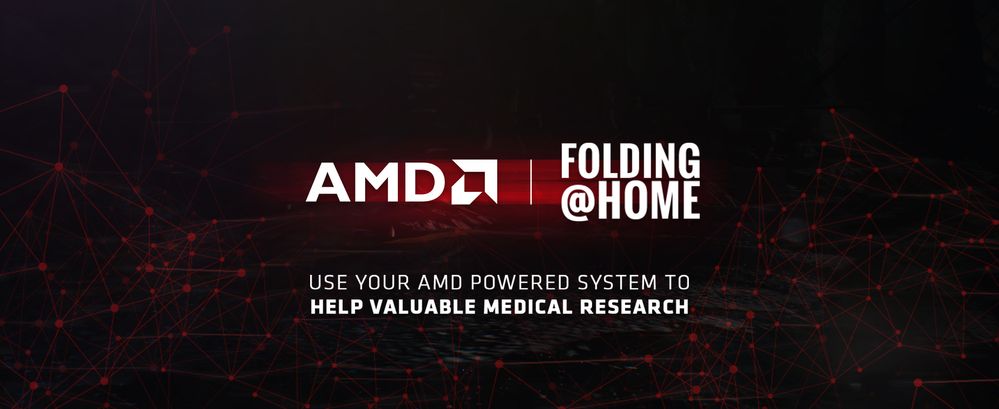 In this time of the COVID-19 pandemic, many of us are looking for ways to help. While each of us are doing our part to combat the spread of the disease by washing our hands and practicing social distancing, you might want to consider using your computer to do more.
Folding@home is a research project focused on disease research. They employ a distributed computing model, meaning you can share your unused computer power with them to use in their research.
AMD has collaborated with Folding@home since 2005, helping to ensure our products are supported and properly optimized for this model. If you have an AMD powered system with computing capacity to give, this is a great way to help the research community, not only for COVID-19, but with other critical research as well.
You can get started by installing Folding@home on your system. Instructions and specifications can be found here: https://foldingathome.org/support/faq/installation-guides/ . Please ensure that you have the Radeon Software Adrenalin 2020 Edition 20.4.2 version or later installed if you're running a system equipped with Radeon graphics.
There has already been an incredible response in support of Folding@home, who is working hard to expand its network and setup additional simulations. There is a lot of valuable science to be done, and your contribution could help in the research ahead.
You can even form your own team and recruit friends and family. Or, if you're interested, feel free to join the AMD Covid-19 Folding Team number 254500, or one of the many AMD supporter teams and help continue this fight (just search for AMD on the Teams Statistics page)!
Learn more about what Folding@home is doing specifically regarding COVID-19 and how you can help at https://foldingathome.org/2020/03/15/coronavirus-what-were-doing-and-how-you-can-help-in-simple-term...
Warren Eng is the Product Marketing Manager for Radeon Software at AMD. His postings are his own opinions and may not represent AMD's positions, strategies or opinions. Links to third party sites are provided for convenience and unless explicitly stated, AMD is not responsible for the contents of such linked sites and no endorsement is implied. GD-5
1 Comment