Strange Brigade Recommended Settings

annie_lee
Staff
Bookmark

Subscribe

Email to a Friend

[Originally posted on 08/28/18.]
Playing through a period piece is always fun. Playing through a period piece with quirky narration and a defiant sense of adventure through ancient civilizations is even better.
Rebellion Developments' latest title Strange Brigade packs an enormous amount of entertainment, in which you play as one of the daring heroes fighting against the risen Seteki the Witch Queen and her army of mummified monstrosities. You can play solo or with a group in online co-op (1-4 players), but as their YouTube description says, "it's not all tickety-boo and afternoon tea!"
With an endless array of puzzles, ruins and treasures to explore, Strange Brigade offers a gripping journey through Egypt in the 1930s. Think Indiana Jones, if Indiana Jones had a charming British narrator commenting on your actions throughout the game (even when you pause—what a sass).
Strange Brigade supports both Vulkan and DX12, and we looked at the performance on DX12 to determine what offers a smooth 60 FPS experience: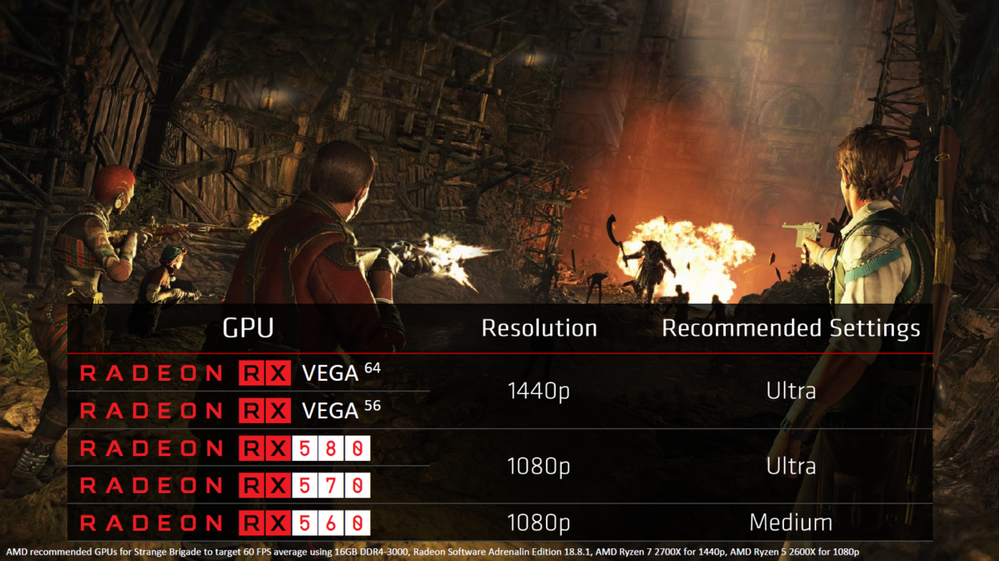 If you're using an AMD Radeon™ RX 570 graphics card or above, you'll get a 60+ FPS average without needing to scale or tweak any of the additional features.
If you're playing on a Radeon RX 560, we recommend keeping it at Medium settings and scaling the extra features as necessary. I paired the Radeon RX 560 with the AMD Ryzen 5™ 2600X and got an average of 66 FPS at Medium, but if you want a few extra frames you can customize the graphics details as you like: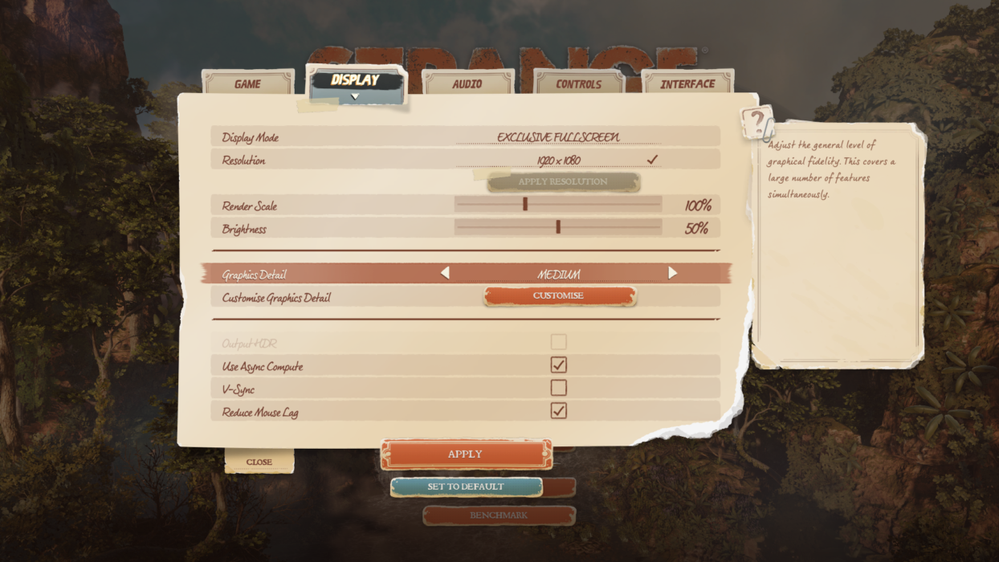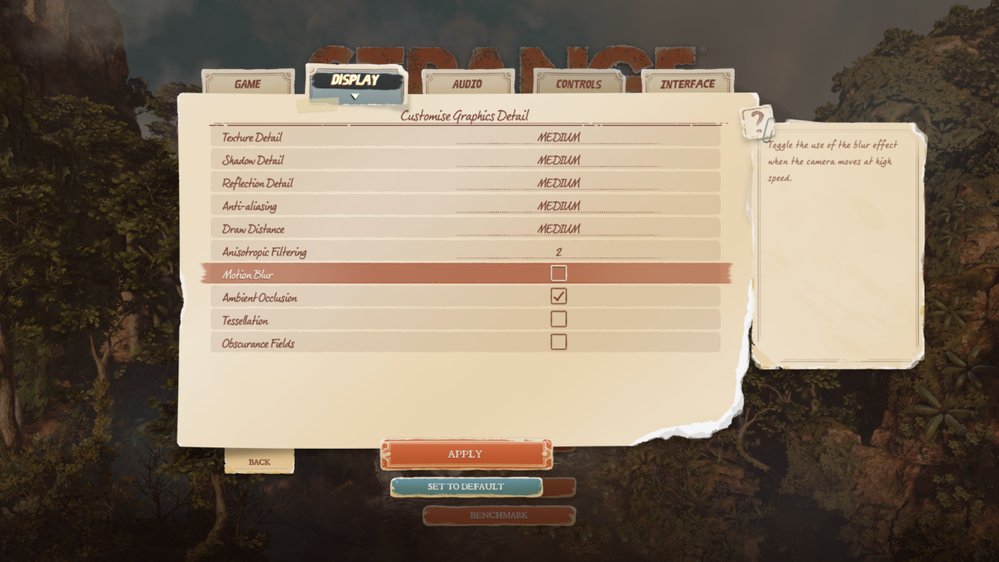 As for processors, we tested the 1080p resolution with a Ryzen 5 2600X and 1440p with Ryzen 7 2700X. We then tested Ryzen across the stack paired with a Radeon RX Vega 64, and they all gave us an average of over 100 FPS on High and over 80 FPS on Ultra – Ryzen 5 2600 and above.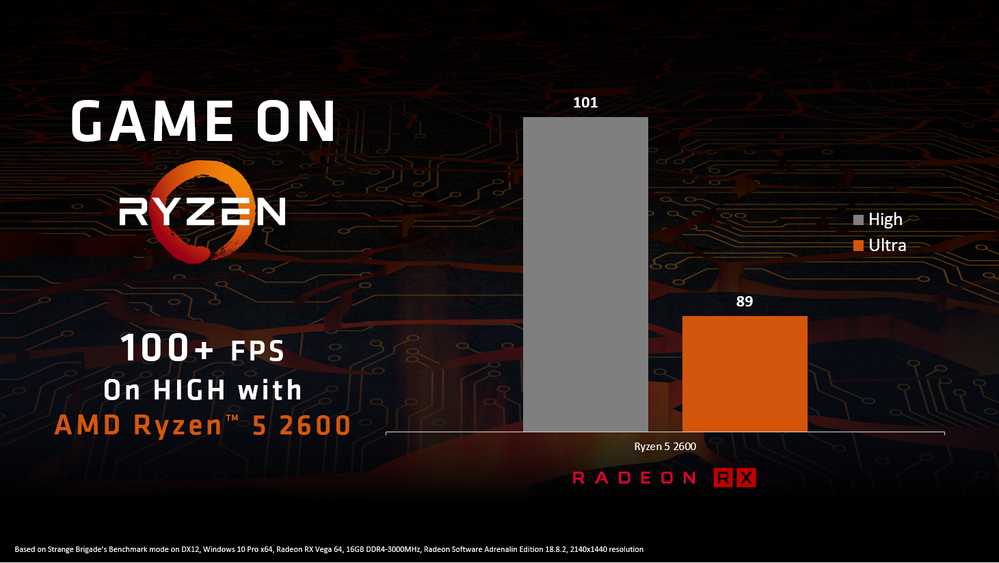 The Ryzen 5 2400G with Vega graphics also offer great playability. If you're gaming without discrete graphics, you can play at 1080p at Medium and the processor can give you the mid-30s FPS. If you play at a higher memory, you could get close to 40 FPS: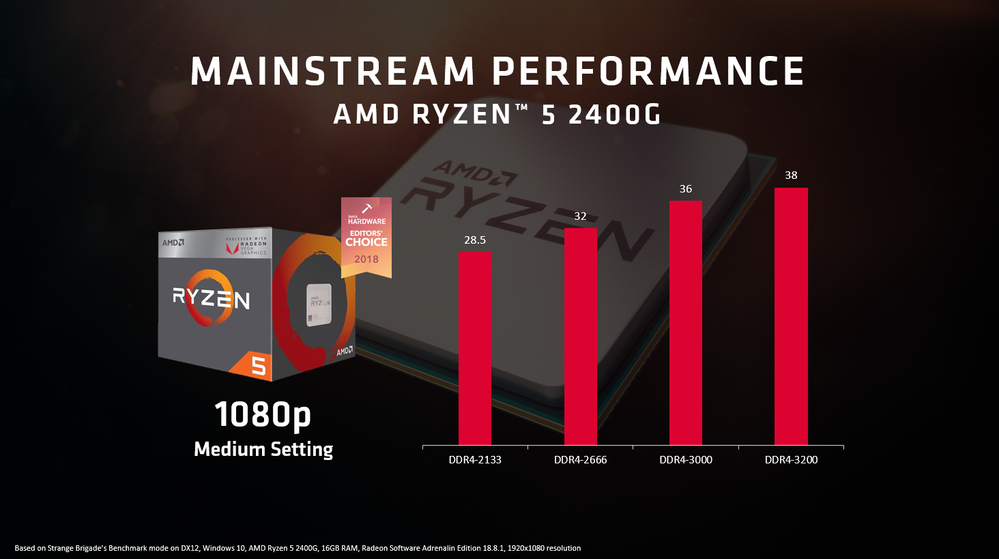 If you ever want to be sure of what your settings will give you, Strange Brigade includes a useful Benchmark mode that you can use prior to entering the game. The mode's camera pans through a variety of scenes, so that your average framerate will be based on a mix of light and action-oriented scenes.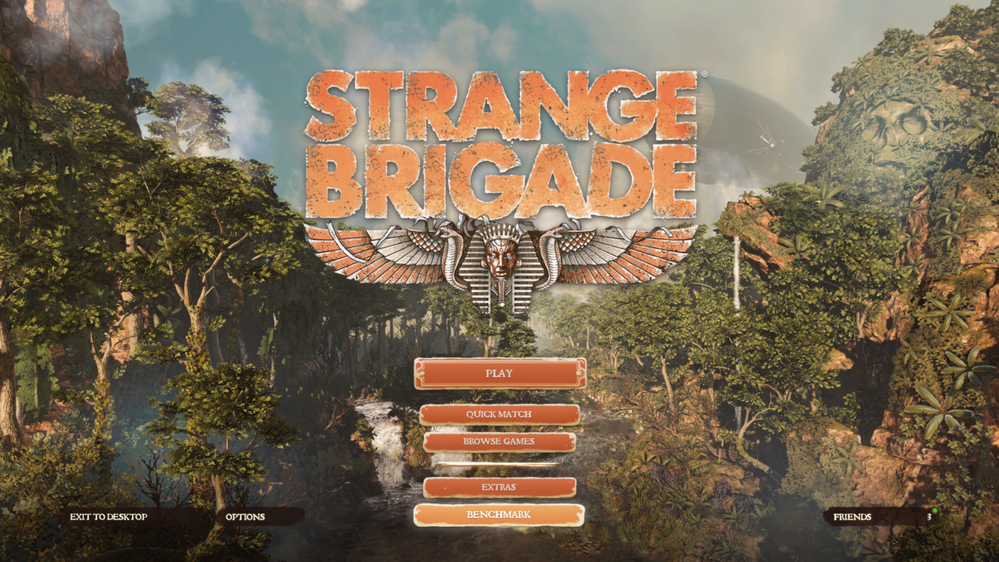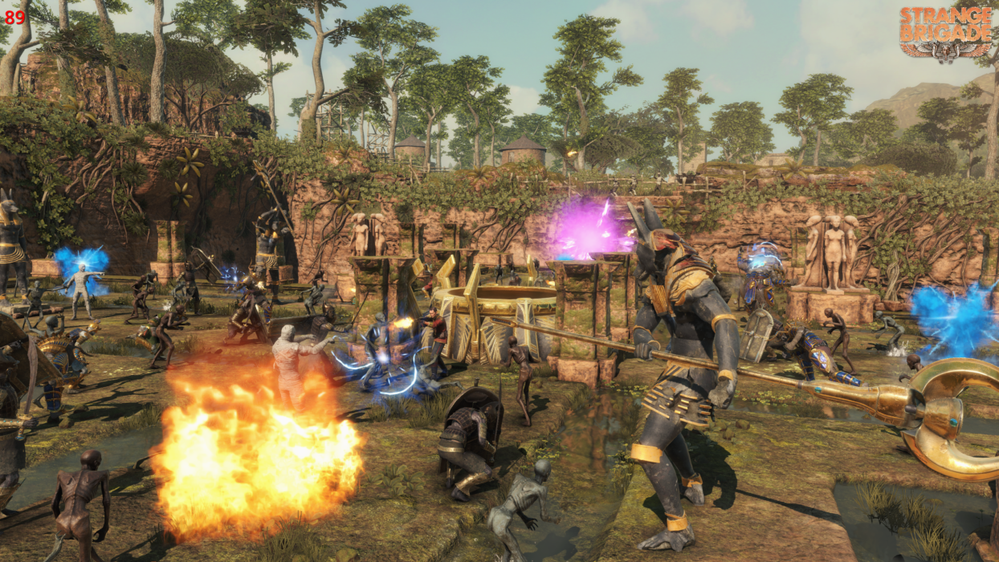 Happy with your benchmark average? You're ready to dive in. Strange Brigade is available now, so pick it up on Steam, grab a friend and embark through the treacherous traps and rip-roaring journey.
As always, be sure to capture some shots or clips with Radeon ReLive and tag us on @AMDGaming or @Radeon.
Annie Lee, Product & Content Marketing at AMD. Her postings are her own opinions and may not represent AMD's positions, strategies, or opinions. Links to third party sites and references to third party trademarks are provided for convenience and illustrative purposes only. Unless explicitly stated, AMD is not responsible for the contents of such links, and no third party endorsement of AMD or any of its products is implied.