Radeon™ delivers beautiful 4K gameplay in Forza Motorsport® 7

gurman_singh
Staff

[Originally posted on 10/02/17.]
With Forza Motorsport® 7, Turn 10 Studios brings the thunder. With more than 700 cars, 30+ circuits, dynamic race conditions, more than 300 race suits to customize your driver, and even trucks, Forza Motorsport® 7 is the most beautiful and comprehensive Forza game yet. Add breathtaking visuals with Forza Motorsport's emphasis on awe inspiring 4K 60FPS gameplay and Forza Motorsport® 7 redefines the iconic Forza series.
Here is our performance at a glance with Radeon™ Software 17.9.3: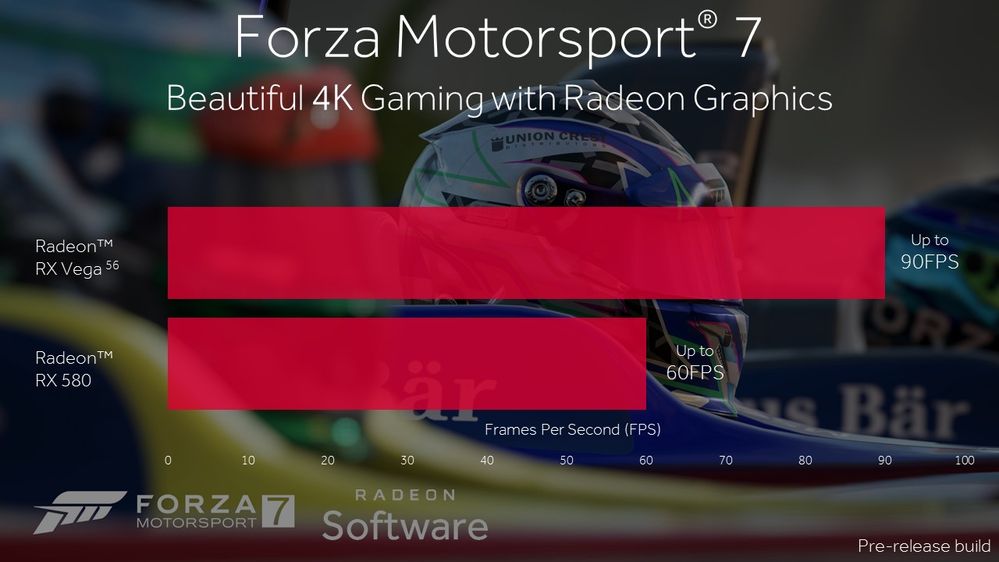 Game at beautiful 4K with up to 60FPS using Radeon™ RX 580 and up to 90FPS using Radeon™ RX Vega56 with Radeon Software 17.9.31
For gamers who are looking for a crisp 1080p experience, Radeon™ RX 570 and RX 560 have got you covered. Here's our performance at 1080p: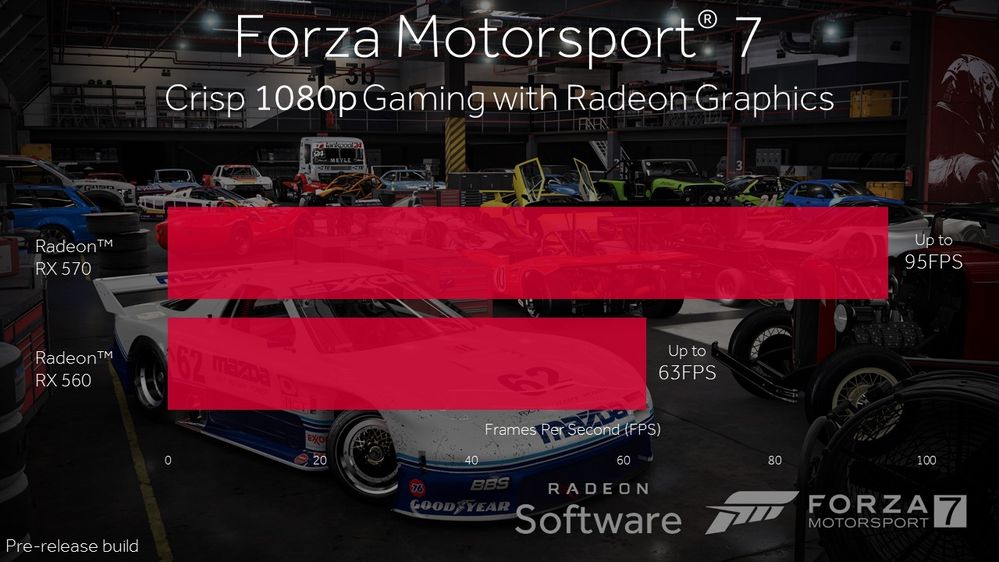 Game at 1080p with up to 95.3FPS using Radeon™ RX 570 and up to 62.7FPS using Radeon™ RX 560 with Radeon Software 17.9.32
Download Radeon™ Software Crimson ReLive Edition 17.9.3 today and experience the awe of 4K 60FPS gaming with Forza Motorsport® 7.
Gurman Singh, Software Product Marketing for the Radeon Technologies Group at AMD. His postings are his own opinions and may not represent AMD's positions, strategies, or opinions. Links to third party sites and references to third party trademarks are provided for convenience and illustrative purposes only. Unless explicitly stated, AMD is not responsible for the contents of such links, and no third party endorsement of AMD or any of its products is implied.
Testing conducted by AMD Performance Labs as of September 28, 2017 on the 8GB Radeon RX 580 and the 8GB Radeon RX Vega56 with Radeon Software Crimson ReLive Edition 17.9.3, on a test system comprising of Intel i7 7700X CPU (4.2 GHz), 16GB DDR4-3000 Mhz system memory, and Windows 10 x64 using the game Forza Motorsport 7 on the ultra preset. PC manufacturers may vary configurations, yielding different results. At 3840x2160, 8GB Radeon RX 580 scored 59.8 FPS, and Radeon RX Vega56 scored 89.7 FPS. Results are an average. Performance may vary based on use of latest drivers. RS-182
Testing conducted by AMD Performance Labs as of September 28, 2017 on the 4GB Radeon RX 560 and the 4GB Radeon RX 570 with Radeon Software Crimson ReLive Edition 17.9.3, on a test system comprising of Intel i7 7700X CPU (4.2 GHz), 16GB DDR4-3000 Mhz system memory, and Windows 10 x64 using the game Forza Motorsport 7 on the ultra preset. PC manufacturers may vary configurations, yielding different results. At 1920x1080, 4GB Radeon RX 570 scored 95.3 FPS, and Radeon RX 560 scored 62.7 FPS. Results are an average. Performance may vary based on use of latest drivers. RS-183