Powering Next-Generation Gaming Visuals with AMD RDNA 2 and DirectX 12 Ultimate

alexander_blake-davies
Staff
Bookmark

Subscribe

Email to a Friend

AMD has long been a strong supporter of next-generation, low-overhead graphics API technologies like Microsoft® DirectX® 12 that help take games to a whole new level. Therefore, we're pleased to announce that in partnership with Microsoft we will provide full support for DirectX® 12 Ultimate in our upcoming AMD RDNA 2 gaming architecture.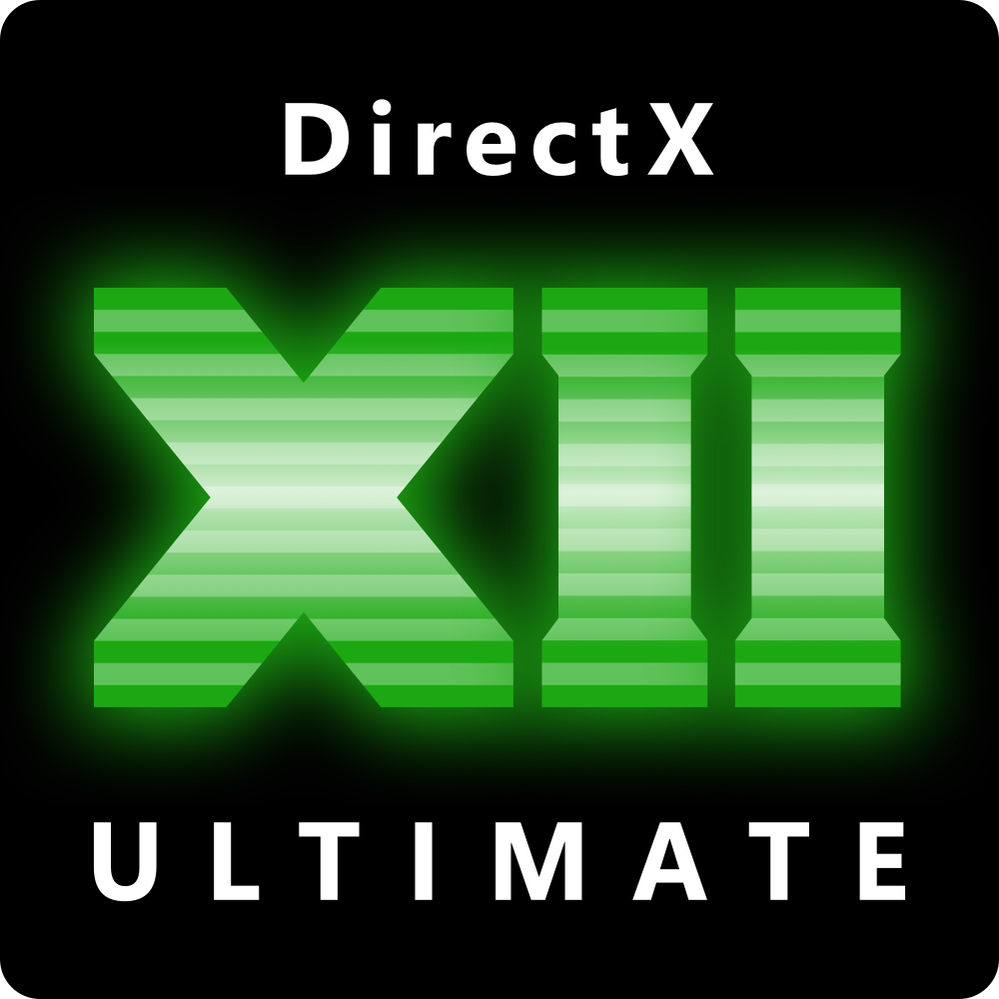 With this architecture powering both the next generation of AMD Radeon™ graphics cards and the forthcoming Xbox® Series X gaming console, we've been working very closely with Microsoft to help move gaming graphics to a new level of photorealism and smoothness thanks to the four key DirectX 12 Ultimate graphics features -- DirectX Raytracing (DXR), Variable Rate Shading (VRS), Mesh Shaders, and Sampler Feedback.
"Microsoft and AMD worked closely on the development of the DirectX 12 Ultimate feature set to ensure a great experience with AMD RDNA 2 architecture"
– Bryan Langley, Graphics Group Program Manager, Microsoft

DXR adds a new level of graphics realism to video games previously only available in movies, and AMD has collaborated with Microsoft on the design of DXR 1.1, an update to DXR that can deliver better efficiency and performance in many raytracing effects.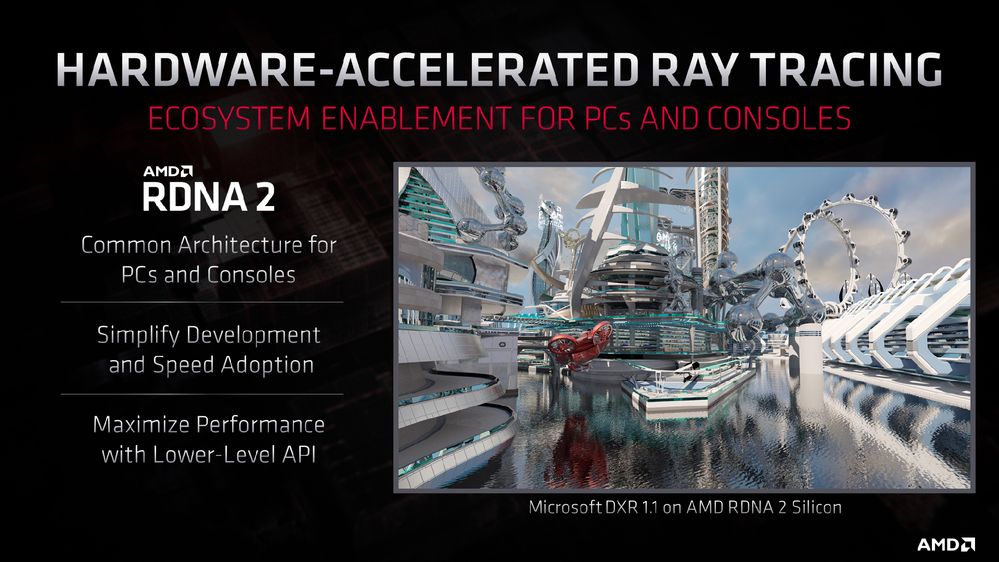 Support for hardware-accelerated DXR 1.1 raytracing with AMD RDNA 2 architecture will allow both PC and console gamers to experience stunning, next-level visuals in games that support DirectX 12 Ultimate. To give you a taste of the photorealistic realism DXR raytracing will enable we've put together a preview of what you can expect:
DXR 1.1 Raytracing Running on AMD RDNA 2 Silicon


With the announcement of DirectX 12 Ultimate, Microsoft is driving the next generation of games on both console and PC to new heights of realism and AMD is excited to be an integral part of this effort. With this new common graphics standard for both PC and consoles, gamers can expect to see advanced effects like raytracing come to more games sooner. In addition, DirectX 12 Ultimate will make developers' lives easier, allowing them to develop games using the same common graphics API and graphics architecture for both PCs and consoles.
You can learn more about DirectX 12 Ultimate and its four key features in Microsoft's Blog.

Alexander Blake-Davies is a Software Product Marketing Specialist for AMD. His/her postings are his/her own opinions and may not represent AMD's positions, strategies or opinions. Links to third-party sites are provided for convenience and unless explicitly stated, AMD is not responsible for the contents of such linked sites and no endorsement is implied. GD-5

Attribution

©2020 Advanced Micro Devices, Inc. AMD, the AMD Arrow logo, Radeon, and combinations thereof are trademarks of Advanced Micro Devices, Inc. Microsoft, DirectX, and Xbox are registered trademarks of Microsoft Corporation in the United States and/or other jurisdictions. Other product names used in this publication are for identification purposes only and may be trademarks of their respective companies.
7 Comments