Microsoft & AMD Supercharge Console Gaming with the Xbox Series X

sebastien_nussbaum
Staff
I am excited to share some of the details that Microsoft announced today on Xbox® Series X, and how it is built upon the partnership with the team at AMD.
Together, we have relentlessly pushed the innovation boundaries of gaming devices for the last 15 years. Today, AMD and Microsoft are excited to announce more details on the Xbox Series X, which will deliver an incredible and immersive gaming experience, including the next generation of performance, graphics, lighting, visuals and audio technologies.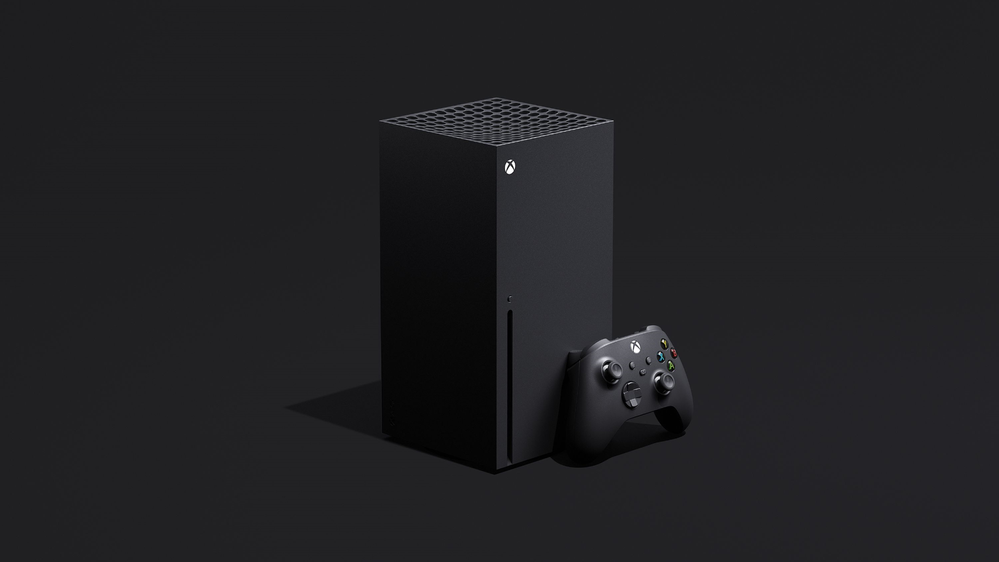 AMD and Microsoft worked together for several years to design and optimize every aspect of the Xbox Series X System on a Chip (SoC). The goal was to deliver a transformational design, generational performance and broad experience uplift with innovation throughout silicon, system and software. Key features include:
Transformational CPU computing performance powered by 8 "Zen 2" CPU Cores (16 Threads)
A customized GPU based on next generation AMD RDNA 2 gaming architecture with 52 compute units to deliver 12 TFLOPS of single precision performance, enabling increases in graphics performance and hardware accelerated DirectX® Raytracing and Variable Rate Shading
New gaming experiences with seamless content paging from the SSD to the GPU based on the revolutionary Xbox® Velocity Architecture
An innovative 320-bit wide GDDR6 memory interface to satisfy the most demanding visual experiences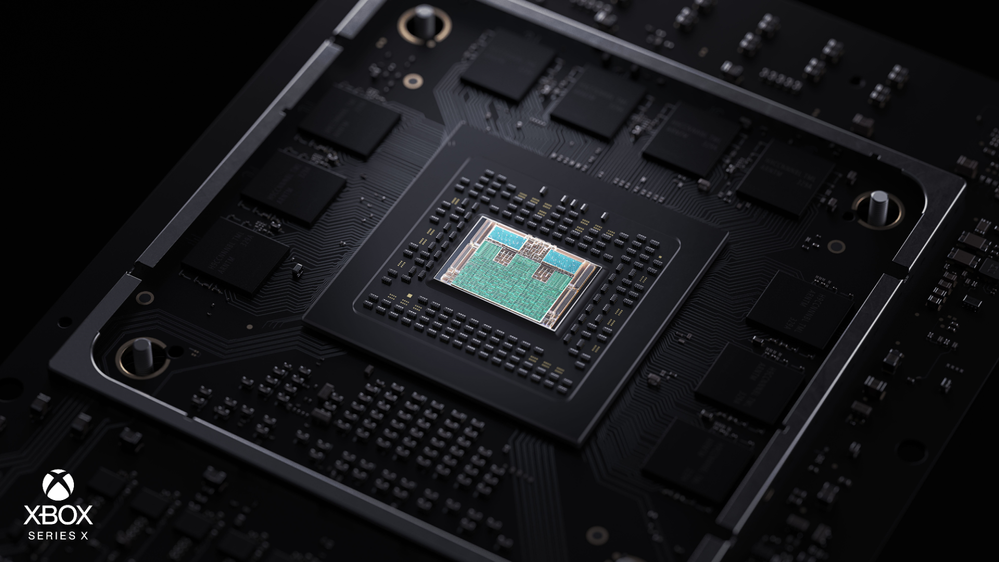 These features will empower developers to create realistic and immersive experiences like we've never seen before. In addition, the design was built from the ground up to enable backward compatibility with existing Xbox® One titles and will help drive a new generation of DirectX® ecosystem that will continue to push the PC industry forward.
The custom RDNA 2 GPU and "Zen 2" CPU Cores, SoC accelerators and re-architected software stacks will enable gamers to see better image quality, higher resolutions, more stable frame rates and much shorter boot and load times.
The Xbox Series X SoC was architected for the next generation of DirectX® API extensions with hardware acceleration for Raytracing, and Variable Rate Shading. Raytracing is especially one of the most visible new features for gamers, which simulates the properties of light, in real time, more accurately than any technology before it. Realistic lighting completely changes a game and the gamer's perception.
Xbox Series X will support the latest HDMI 2.1 specification, with support for 4K up to 120 Hz, as well as Variable Refresh Rate and Auto Low Latency Mode.
The Xbox Series X is the biggest generational leap of SoC and API design that we've done with Microsoft, and it's an honor for AMD to partner with Microsoft for this endeavor. The Xbox Series X is going to be a beacon of technical innovation leadership for this console generation and will propagate the innovation throughout the DirectX ecosystem this year and into next year. It is a privilege to be Microsoft's trusted partner, and we look forward to a successful launch this holiday season!
Sebastien Nussbaum is Senior Fellow and Corporate Vice President, Semi-Custom Products & Technologies at AMD.
©2020 Advanced Micro Devices, Inc. All rights reserved. AMD, the AMD Arrow logo, and combinations thereof are trademarks of Advanced Micro Devices, Inc. Microsoft, Xbox and DirectX are registered trademarks of Microsoft Corporation in the US and/or other countries. Other product names used in this publication are for identification purposes only and may be trademarks of their respective companies.
Cautionary Statement
This blog contains forward-looking statements concerning Advanced Micro Devices, Inc. (AMD) including, but not limited to, the strength, expectations and benefits regarding AMD's technology roadmap, which are made pursuant to the Safe Harbor provisions of the Private Securities Litigation Reform Act of 1995. Forward-looking statements are commonly identified by words such as "would," "may," "expects," "believes," "plans," "intends," "projects" and other terms with similar meaning. Investors are cautioned that the forward-looking statements in this blog are based on current beliefs, assumptions and expectations, speak only as of the date of this blog and involve risks and uncertainties that could cause actual results to differ materially from current expectations. Such statements are subject to certain known and unknown risks and uncertainties, many of which are difficult to predict and generally beyond AMD's control, that could cause actual results and other future events to differ materially from those expressed in, or implied or projected by, the forward-looking information and statements. Investors are urged to review in detail the risks and uncertainties in AMD's Securities and Exchange Commission filings, including but not limited to AMD's Annual Report on Form 10-K for the year ended December 28, 2019.
1 Comment