Budget Isn't A Dirty Word: Building A Radeon RX 460 Rig With PC Perspective

jason_evangelho
Staff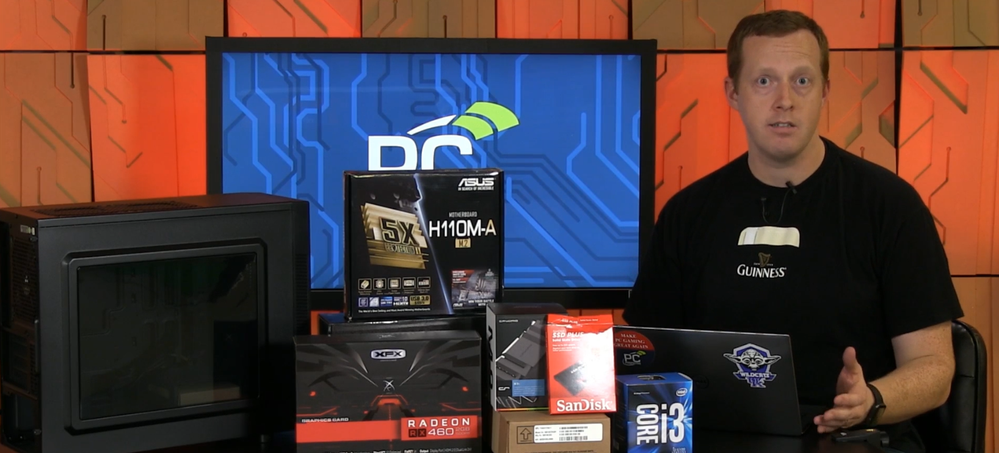 [Originally posted on 01/13/17.]
One of my favorite activities during my former life as a technology journalist at Forbes was building midrange gaming PCs. Not just the build process itself (though fellow builders will agree it's ridiculously cathartic), but researching and rounding up the ideal blend of components to deliver surprisingly strong performance, without breaking the bank. The most rewarding part of that? The smiles on people's faces when they saw the results and realized how truly affordable PC gaming can be.
Real talk though: when covering and reviewing GPUs is the bulk of your day job, it's easy to get whisked away by the allure of higher-end offerings. Those 1TB SSDs, 4K FreeSync panels, RGB-laden liquid CPU coolers, and Radeon Fury X cards certainly aren't terrible to have around! But as we've discussed since our Polaris lineup launched, the majority of PC gamers are picking up lower-priced graphics cards and other PC parts.
"The prices of the parts in these budget builds kind of astounds me." ~Ryan Shrout | PC Perspective
That's why I got excited when Ryan at PC Perspective decided he wanted to focus on a budget PC build using the Radeon RX 460, not just as a fun experiment but also as a way of more closely identifying with that segment of enthusiastic DIY builders and gamers.
Part 1 of Ryan's build adventure finds him unboxing each component, and discussing exactly why each one was chosen for the build. If you've ever been curious about building your own PC or just want to see how surprisingly far $549 can carry you, give the article a thorough read and check out the companion video above.
By the way, PC Perspective plans to give away the finished system to one lucky member of their community, so keep your eyes on their site!
UPDATE: Part 2 of PC Perspective's RX 460 build — and giveaway — is now live!
Jason Evangelho, Sr. Technical Marketing Specialist for the Radeon Technologies Group at AMD. His postings are his own opinions and may not represent AMD's positions, strategies, or opinions. Links to third party sites and references to third party trademarks are provided for convenience and illustrative purposes only. Unless explicitly stated, AMD is not responsible for the contents of such links, and no third party endorsement of AMD or any of its products is implied.