AMD partners with Epic Games in Unreal Engine 5 Early Access

adit_bhutani
Staff
Overview of Unreal Engine
Unreal Engine is a 3D engine first released by Epic Games in 1998. Originally designed for the first-person shooter "Unreal," Unreal Engine has driven many of the major innovations we have seen in gaming, cinema, broadcast, and visualization over the years. Hundreds, if not thousands, of titles have been developed and released using Unreal Engine across PC, console, and mobile devices since 2000.
Fortnite, Godfall, Gears 5, FINAL FANTASY VII Remake, Borderlands 3, and Valorant are just a few Unreal Engine titles that have provided some of the most memorable gaming experiences in recent history. But Unreal Engine isn't just for gaming. Increasingly, it's being used for film and television, architecture, automotive, broadcast and live events, training and simulation, brand experiences, and beyond. AMD has been working closely with Epic for years to ensure that Ryzen™ processor and Radeon™ graphics users can get the most out of Unreal Engine, whether it be to create or play. And, with Unreal Engine 5, Epic is about to change what's possible with 3D graphics once again.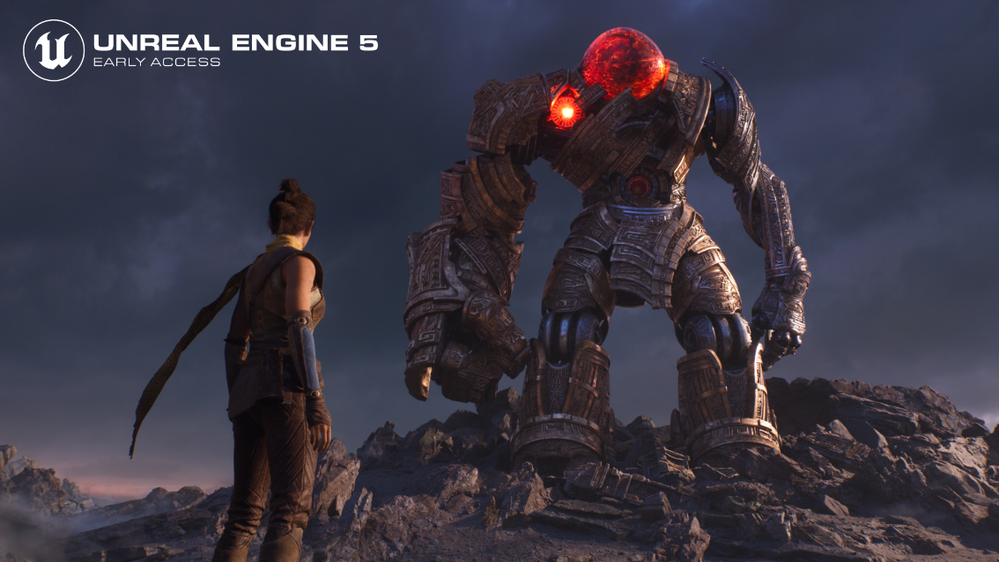 "UE5 is designed to take full advantage of AMD CPUs and GPUs on PlayStation 5, Xbox Series X, and PC to allow players to experience worlds of unprecedented detail, beauty, and size."
- Nick Penwarden, VP of Engineering at Epic Games
Unreal Engine 5 Overview
Today Epic is giving developers their first chance to work with Unreal Engine 5 in Early Access. Unreal Engine 5 will empower game developers and creators across all industries to create next-generation real-time 3D content and experiences with greater freedom, fidelity, and flexibility than ever before. The Early Access release is aimed specifically at game developers who like to live on the bleeding edge, and will enable them to experiment with and learn more about UE5's revolutionary core technologies, such as Lumen and Nanite. These are truly game-changing features that will have a profound impact on the quality of 3D visuals as well as the way developers and artists work. But Lumen and Nanite are just two of the many new technologies and tools in UE5:
Nanite: Epic's virtualized micropolygon geometry system allows artists to directly import film-quality source art comprised of millions of polygons—anything from ZBrush sculpts to photogrammetry scans—and place them directly into a scene made up of billions or even trillions of triangles, all while maintaining a real-time frame rate, and without any noticeable loss of fidelity.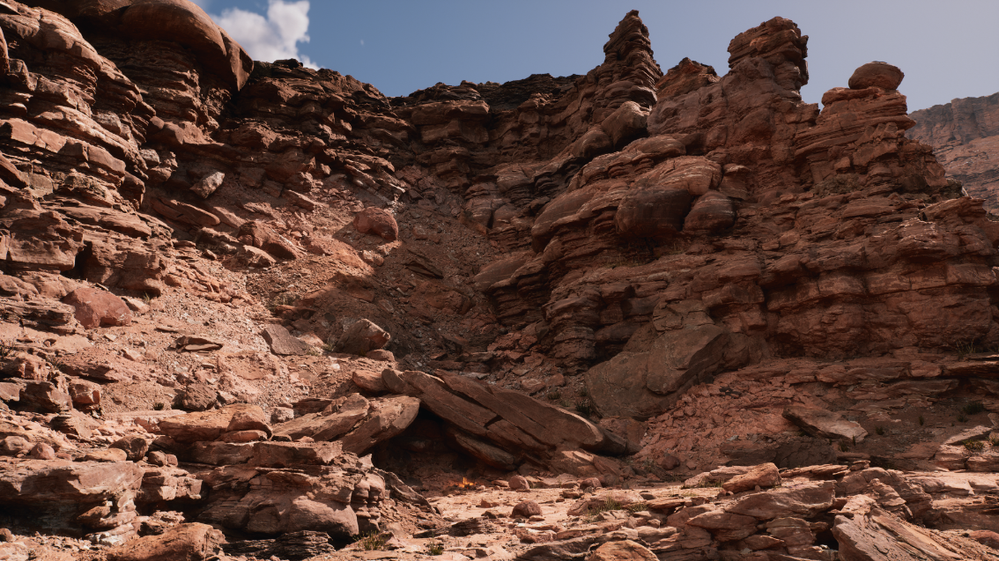 Lumen: This fully dynamic global illumination solution lets you create scenes where indirect lighting adapts on the fly to changes to direct lighting or geometry—for example, changing the sun's angle with the time of day, turning on a flashlight, or opening an exterior door.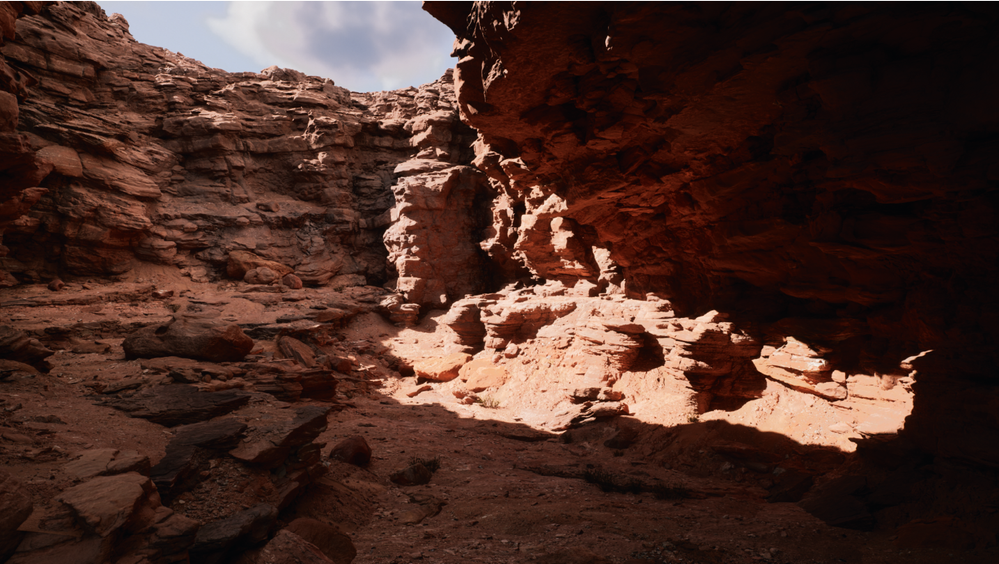 Open World optimizations: One of Epic's ongoing goals is to make the creation of open worlds faster, easier, and more collaborative for teams of all sizes as well as allow the creation of vast worlds with previously impractical levels of detail. With Unreal Engine 5, new World Partition, One File Per Actor, and Data Layer systems are implemented to streamline the process of creating incredibly detailed environments.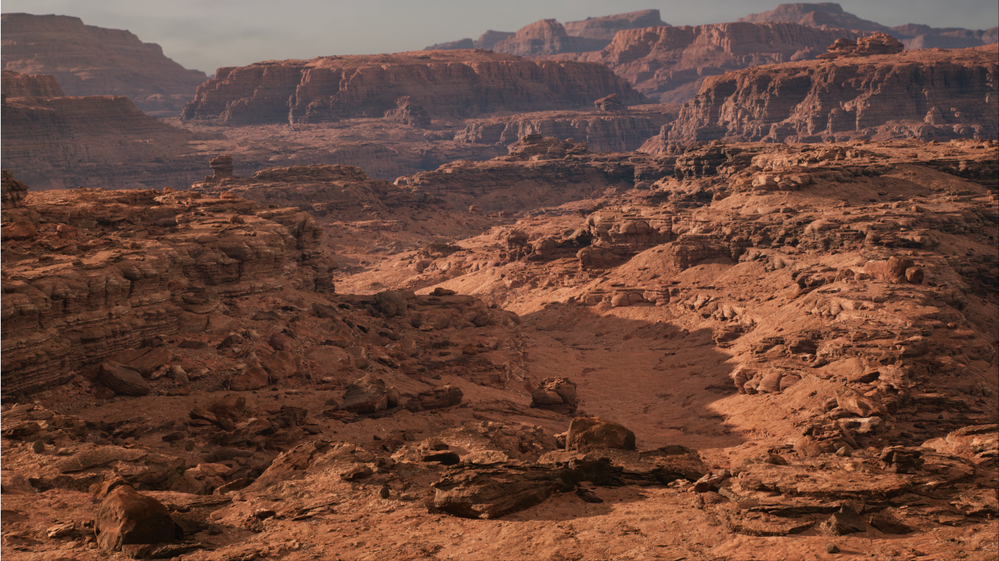 In-Engine Animation: It's now possible to author the movement of incredibly detailed characters in dynamic, real-time environments with Unreal Engine 5's powerful animation toolset. Working in context within the actual scene, you can iterate faster and more accurately, without the need for time-consuming round tripping.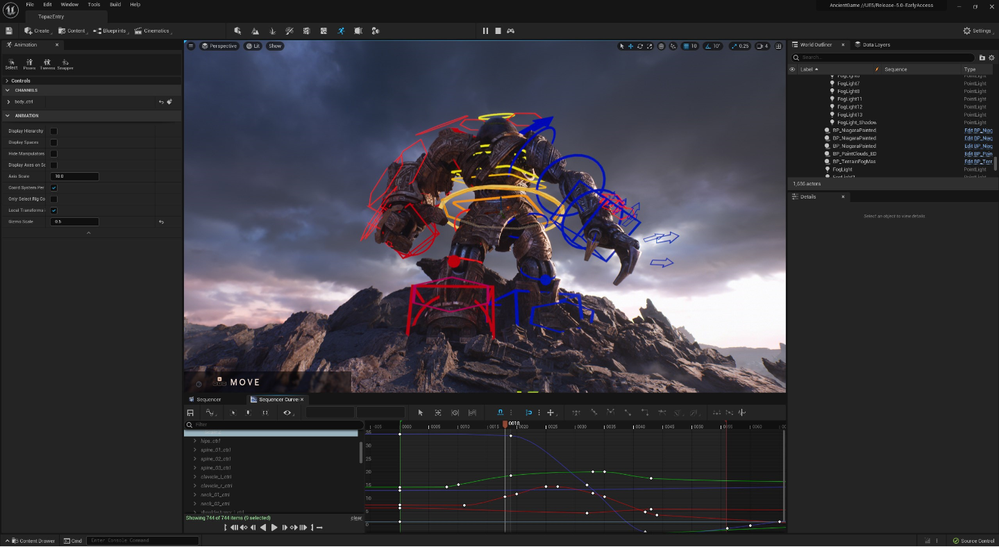 Enhanced Editor UI: In UE5, the Unreal Editor gets a makeover, with an updated visual style, streamlined workflows, and optimized use of screen real estate, making it easier, faster, and more pleasing to use.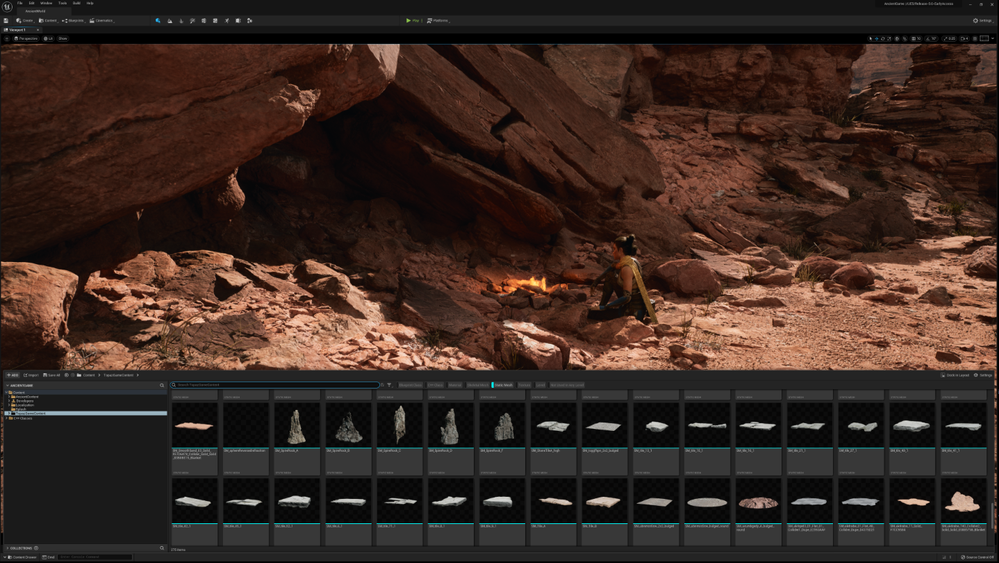 MetaSounds: Unreal Engine 5 introduces a fundamentally new way of making audio with MetaSounds, a high-performance system that offers complete control over audio DSP graph generation of sound sources, enabling users to manage all aspects of audio rendering to drive next-generation procedural audio experiences.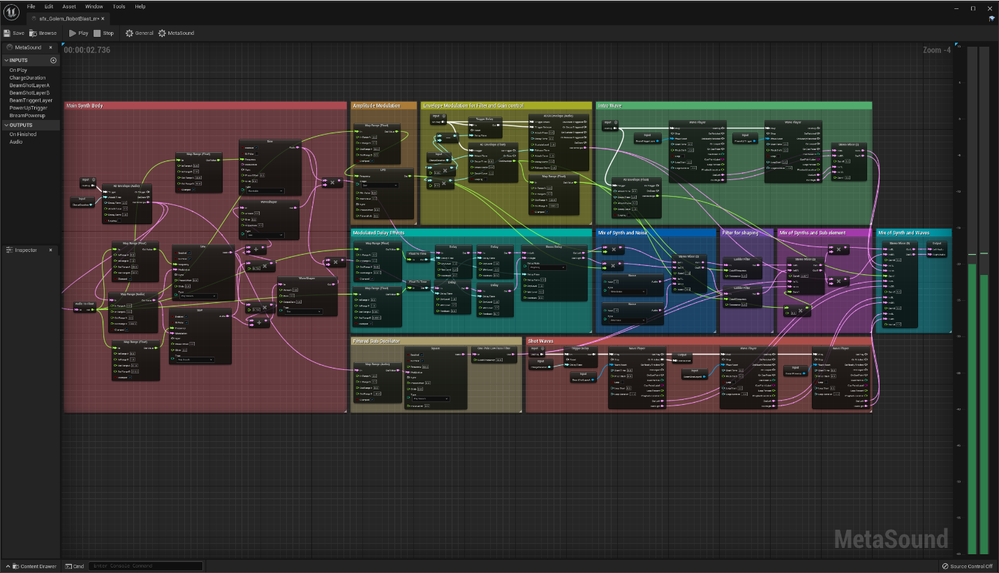 MetaHumans: High-quality digital humans created in MetaHuman Creator can be used UE5 in games. Developers can sign up MetaHuman Creator Early Access to begin importing their own MetaHumans or simply download any of over 50 premade digital humans from Quixel Bridge.
Temporal Super Resolution: TSR is a new technique of upscaling a lower resolution frame to maximize performance and visual fidelity. AMD has worked closely with Epic to optimize TSR features on Radeon™ powered systems. A standard feature of UE5, TSR is enabled for all GPUs and provides state-of-the-art upscaling not just on PC, but on PlayStation 5, and Xbox Series X/S, too.
Valley of the Ancient Sample Project
Valley of the Ancient is a rich and practical sample project that demonstrates how the new features in Unreal Engine 5 Early Access can be used. It's the result of Epic's team stress-testing the new engine and tools to see how far content can be pushed and to provide developers insight into how the new features can be applied to building the next generation of games. The Valley of the Ancient demo takes full advantage of Radeon™ graphics and Ryzen™ processor-powered devices.
What this means for the Future of Gaming
With the new technologies and tools that comprise UE5, players can expect the next generation of games built on Unreal Engine 5 to be incredibly immersive and more detailed visual experiences. Nanite and Lumen in particular will provide unprecedented geometric detail and dynamic lighting in an easy-to implement fashion.
With UE5's new open world optimizations, games will be able to leverage these great visuals at massive scales while also maintaining great performance. Gamers can also expect enhanced audio experiences, quick load times, and brand-new gaming experiences thanks to Unreal Engine 5.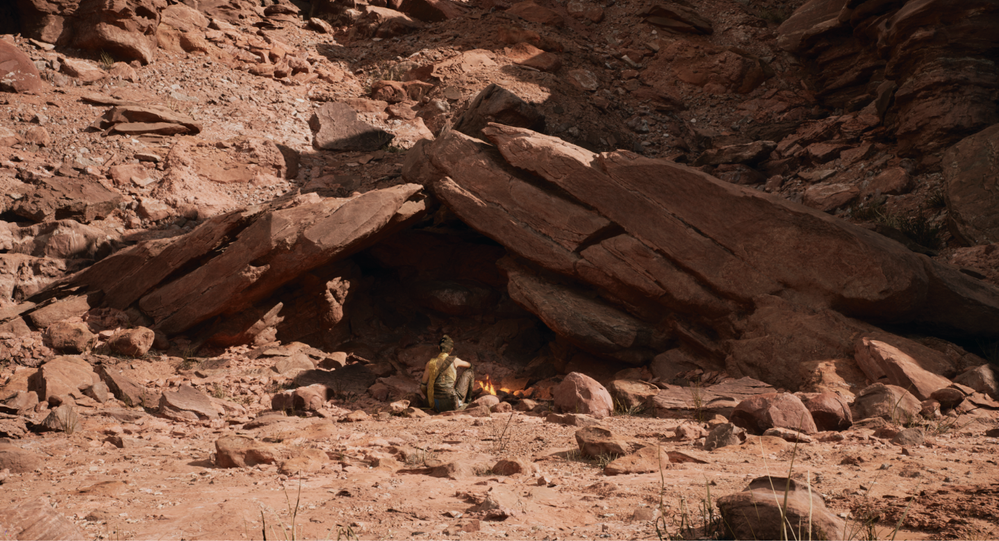 AMD & Epic Past Collaborations
Both AMD and Epic Games share a deep-rooted philosophy of openness. Both companies are committed to bringing the best experiences to the broadest possible audience of players, developers, and creators.
Unreal Engine, including its source code, has long been available for developers to download and use free of change, with a huge repository of Blueprints, Epic Showcase projects, Quixel Megascans, and community-created content available for free on the Unreal Engine Marketplace.
AMD Offers GPUOpen, providing game developers with effects (including FidelityFX), libraries, tools, and general guidance. Many of these effects and libraries are available as patches for Unreal Engine which developers can integrate. There are further patches dedicated to improving performance, particularly on AMD GPUs. The tools and dedicated guidance offered by GPUOpen can also be used for further optimizing performance with Unreal Engine.

A Commitment to Gamers Everywhere
AMD has partnered with Epic to create an efficient Unreal Engine 5 development environment when using a Radeon™ graphics card or an AMD Ryzen™ Threadripper™ processor in your system. The team at Epic has been using AMD Ryzen™ Threadripper™ systems to build UE5 and the Valley of the Ancient Demo.
"Using Threadripper CPUs, we're able to compile the engine much more quickly than we could previously. That's a huge efficiency boost for all the engineers on the team. The less time they're spending compiling code, the more time they can spend actually developing features, testing functionality, and improving Unreal Engine 5."
- Nick Penwarden, VP of Engineering at Epic Games
And at launch, a Radeon™ Software Adrenalin Edition developer driver will be available for download that is tuned for Unreal Engine 5 development.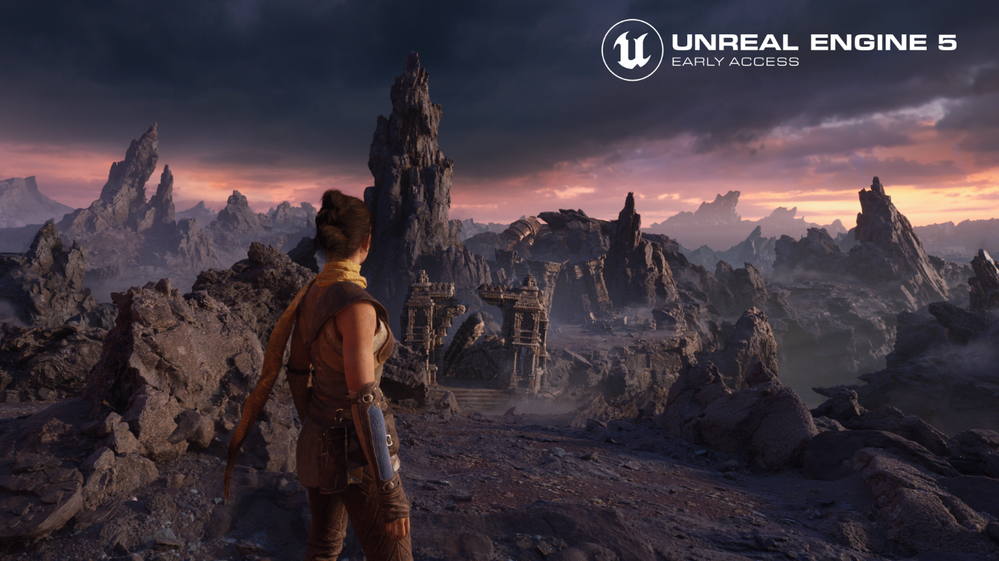 AMD and Epic Games have worked closely on creating incredible gaming experiences across all platforms. Unreal Engine 5 will once again raise the bar and set the standard for game development and runs great on AMD Ryzen™ processor and Radeon™ graphics platforms. Experience the next generation of games on Unreal Engine 5 and harnesses the power of the AMD Radeon™ RX 6000 Series graphics cards and the world's fastest desktop processors for gamers with AMD Ryzen.
Learn More About Unreal Engine 5
Learn More About Unreal Engine 5 on GPU Open
Download the AMD Radeon Software Developer Driver for Unreal Engine 5
Endnotes
Adit Bhutani is the Product Marketing Specialist (Radeon + AMD Gaming) for AMD. GD-5
Tested by AMD Labs in December 2020. The Ryzen 5000 series mobile processors are the fastest mobile processors with the highest-performing single-thread and multi-thread performance available on an x86 mobile processor, measured with Cinebench R.20 1T and Cinebench R20 nT respectively, using similarly configured systems with Ryzen 9 4900H, Ryzen 9 5980HX and Ryzen 5980HS processors vs Core i9-10980HK, Core i7-1185G7 processors. Performance may vary. CZM-35.
©2021 Advanced Micro Devices, Inc. All rights reserved. AMD, the AMD Arrow logo, Radeon, RDNA, Ryzen, and combinations thereof are trademarks of Advanced Micro Devices, Inc. PlayStation is a registered trademark or trademark of Sony Interactive Entertainment Inc. Xbox is a registered trademark of Microsoft Corporation in the US and/or Other countries. Other product names used in this publication are for identification purposes only and may be trademarks of their respective companies.