Rewriting the Rules of 5G with AMD EPYC™ Processors


Kumaran_Siva
Staff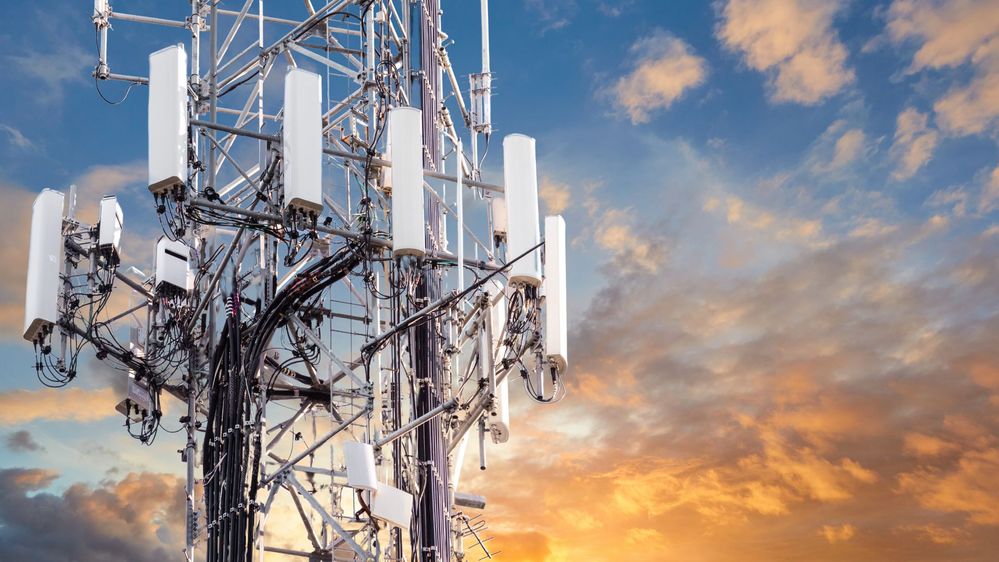 As we enter the 5G era, new opportunities continue to emerge for Communication Service Providers (COSPs). Video streaming, smart cities, and data analytics are all innovative new use cases COSPs can provide using the scale of their networks and 5G services. But COSPs need to modernize their platforms to be more scalable, powerful, and flexible. And companies need to ensure that they balance modernization goals and increasing performance with cost and environmental efficiency. That requires getting more performance per core, helping reduce power, lower admin costs, and less required space.
Tackling Power Consumption Challenges Head On
Meeting the data challenges of the 5G era is only one part of the battle. In addition to trying to drive new revenue streams and meet the growing needs of customers, COSPs also need to navigate rising energy costs while maintaining, or reducing, their energy footprint.
Providers are working with AMD to solve these problems and modernize in an economic and environmentally friendly way. In January, Nokia announced that their Core Networks business is using 3rd Gen AMD EPYC™ processors to power the servers that deliver Nokia Core cloud-native software products. Nokia is targeting up to a 40% reduction in server power consumption to run Core workloads using AMD EPYC™ processors. This offering expands Nokia server processor choices available to customers, while allowing them to drive new levels of performance and energy efficiency.
Achieving World Record Packet Core Performance
In addition to helping improve sustainability, AMD EPYC™ processors are tailor-made to help COSPs take full advantage of the 5G era with stellar performance. Telecommunications companies can get exceptional performance out of their 5G upgrade when radio, software, and core are all part of one seamless solution. As a leading provider of ultra-broadband 5G solutions, Casa Systems uniquely offers end-to-end 5G solutions spanning core, edge, and access devices with an unwavering goal to provide market-leading performance. Casa Systems recently achieved a record breaking 750 Gbps of packet core throughput with AMD EPYC™ CPUs. In addition to enabling unprecedented 5G bandwidth, this was achieved without any CPU offload to smartNICs. For customers, this result means delivering outstanding performance, software simplicity, and efficiency.
Better Together: AMD + Xilinx Provide a Broader, Deeper Offering for Communication Service Providers
This month, AMD finalized the acquisition of Xilinx. Xilinx brings industry-renown expertise and deep strategic relationships in 5G and wired communications. AMD EPYC™ processors power the most energy efficient x86 servers, delivering exceptional performance and reducing energy costs to help COSPs improve workload performance, meet energy efficiency goals, and maximize infrastructure investment.(1) Together, the combined company provides an innovative portfolio of solutions to support COSPs and the 5G ecosystem based on leading-edge FPGAs and Adaptive SoCs for 5G and multi-terabit networking solutions that can be combined with AMD EPYC™ processors.
Join AMD and Xilinx at Mobile World Congress Barcelona
At Mobile World Congress Barcelona AMD is excited to showcase the possibilities for a modern network with AMD EPYC™ processors and Xilinx FPGAs. Attend our in-person Power Hour to learn how the combination of Xilinx and AMD can help the Telco industry transform wireless infrastructure.
Visit the AMD booth, located at 2M61 in Hall 2, to see demos of a breadth of modern partner solutions including:
• F5 Networks – demonstrating exceptional performance improvement of BIG IP application services.
• JMA Wireless – showing XRAN – the 100% software 5G vRAN platform on AMD EPYC™ processors.
• Open Air Interface (OAI) – showcasing the 5G NR Open Source System using Xilinx Telco Accelerator card running into an AMD server.
• Radian Arc – showing Hybrid Cloud Gaming and Remote Desktop with partners including Blacknut and Loudplay.
• Synamedia – showcasing 8K Ultra-HD video real-time software-based encoding on AMD EPYC™ processors.
• VVDN - demonstrating 5G Cloud RAN from UE to 5G Core using Xilinx devices and Telco Accelerator card.
• Viavi – demonstrating 5G Testing with TMLite solution on AMD EPYC™ processors.
• 5G vRAN platform demonstration with Radisys, Phluido, AMD, Accelercom, and Xilinx.
5G is a new start – join us at MWC Barcelona to rewrite the rules with AMD EPYC™ processors.
Visit www.amd.com/telco to learn more about AMD solutions for Communications Service Providers.
(1)EPYC-028: As of 2/2/22, of SPECpower_ssj® 2008 results published on SPEC's website, the 55 publications with the highest overall efficiency results were all powered by AMD EPYC processors. More information about SPEC® is available at http://www.spec.org. SPEC and SPECpower are registered trademarks of the Standard Performance Evaluation Corporation. Links to these 55 results are:
1 http://www.spec.org/power_ssj2008/results/res2020q4/power_ssj2008-20200918-01047.html
2 http://www.spec.org/power_ssj2008/results/res2020q4/power_ssj2008-20200918-01046.html
3 http://www.spec.org/power_ssj2008/results/res2021q2/power_ssj2008-20210324-01091.html
4 http://www.spec.org/power_ssj2008/results/res2020q2/power_ssj2008-20200519-01031.html
5 http://www.spec.org/power_ssj2008/results/res2021q1/power_ssj2008-20210309-01077.html
6 http://www.spec.org/power_ssj2008/results/res2020q2/power_ssj2008-20200407-01022.html
7 http://www.spec.org/power_ssj2008/results/res2021q2/power_ssj2008-20210408-01094.html
8 http://www.spec.org/power_ssj2008/results/res2020q2/power_ssj2008-20200519-01034.html
9 http://www.spec.org/power_ssj2008/results/res2021q2/power_ssj2008-20210413-01095.html
10 http://www.spec.org/power_ssj2008/results/res2021q1/power_ssj2008-20210309-01078.html
11 http://www.spec.org/power_ssj2008/results/res2020q2/power_ssj2008-20200519-01032.html
12 http://www.spec.org/power_ssj2008/results/res2020q2/power_ssj2008-20200407-01023.html
13 http://www.spec.org/power_ssj2008/results/res2020q2/power_ssj2008-20200407-01025.html
14 http://www.spec.org/power_ssj2008/results/res2020q2/power_ssj2008-20200519-01033.html
15 http://www.spec.org/power_ssj2008/results/res2020q2/power_ssj2008-20200407-01024.html
16 http://www.spec.org/power_ssj2008/results/res2021q4/power_ssj2008-20211001-01130.html
17 http://www.spec.org/power_ssj2008/results/res2021q2/power_ssj2008-20210602-01106.html
18 http://www.spec.org/power_ssj2008/results/res2021q2/power_ssj2008-20210602-01105.html
19 http://www.spec.org/power_ssj2008/results/res2020q3/power_ssj2008-20200714-01039.html
20 http://www.spec.org/power_ssj2008/results/res2020q1/power_ssj2008-20191125-01012.html
21 http://www.spec.org/power_ssj2008/results/res2021q2/power_ssj2008-20210615-01111.html
22 http://www.spec.org/power_ssj2008/results/res2020q3/power_ssj2008-20200714-01040.html
23 http://www.spec.org/power_ssj2008/results/res2020q2/power_ssj2008-20200324-01021.html
24 http://www.spec.org/power_ssj2008/results/res2020q1/power_ssj2008-20191125-01011.html
25 http://www.spec.org/power_ssj2008/results/res2020q2/power_ssj2008-20200313-01020.html
26 http://www.spec.org/power_ssj2008/results/res2020q2/power_ssj2008-20200313-01019.html
27 http://www.spec.org/power_ssj2008/results/res2020q1/power_ssj2008-20200310-01018.html
28 http://www.spec.org/power_ssj2008/results/res2019q3/power_ssj2008-20190717-00987.html
29 http://www.spec.org/power_ssj2008/results/res2019q3/power_ssj2008-20190717-00988.html
30 http://www.spec.org/power_ssj2008/results/res2019q3/power_ssj2008-20190909-01004.html
31 http://www.spec.org/power_ssj2008/results/res2019q3/power_ssj2008-20190717-00986.html
32 http://www.spec.org/power_ssj2008/results/res2021q1/power_ssj2008-20210221-01066.html
33 http://www.spec.org/power_ssj2008/results/res2019q3/power_ssj2008-20190717-00990.html
34 http://www.spec.org/power_ssj2008/results/res2019q3/power_ssj2008-20190717-00985.html
35 http://www.spec.org/power_ssj2008/results/res2020q3/power_ssj2008-20200728-01041.html
36 http://www.spec.org/power_ssj2008/results/res2021q1/power_ssj2008-20210221-01063.html
37 http://www.spec.org/power_ssj2008/results/res2019q3/power_ssj2008-20190716-00980.html
38 http://www.spec.org/power_ssj2008/results/res2021q1/power_ssj2008-20210221-01064.html
39 http://www.spec.org/power_ssj2008/results/res2021q1/power_ssj2008-20210221-01065.html
40 http://www.spec.org/power_ssj2008/results/res2019q3/power_ssj2008-20190716-00982.html
41 http://www.spec.org/power_ssj2008/results/res2021q1/power_ssj2008-20210223-01073.html
42 http://www.spec.org/power_ssj2008/results/res2020q2/power_ssj2008-20200407-01029.html
43 http://www.spec.org/power_ssj2008/results/res2020q2/power_ssj2008-20200407-01028.html
44 http://www.spec.org/power_ssj2008/results/res2019q3/power_ssj2008-20190716-00981.html
45 http://www.spec.org/power_ssj2008/results/res2019q4/power_ssj2008-20191203-01015.html
46 http://www.spec.org/power_ssj2008/results/res2021q1/power_ssj2008-20210222-01068.html
47 http://www.spec.org/power_ssj2008/results/res2020q2/power_ssj2008-20200407-01026.html
48 http://www.spec.org/power_ssj2008/results/res2021q1/power_ssj2008-20210223-01074.html
49 http://www.spec.org/power_ssj2008/results/res2019q3/power_ssj2008-20190911-01005.html
50 http://www.spec.org/power_ssj2008/results/res2021q1/power_ssj2008-20210222-01069.html
51 http://www.spec.org/power_ssj2008/results/res2019q3/power_ssj2008-20190730-00994.html
52 http://www.spec.org/power_ssj2008/results/res2021q1/power_ssj2008-20210222-01071.html
53 http://www.spec.org/power_ssj2008/results/res2020q2/power_ssj2008-20200407-01027.html
54 http://www.spec.org/power_ssj2008/results/res2019q3/power_ssj2008-20190717-00984.html
55 http://www.spec.org/power_ssj2008/results/res2021q1/power_ssj2008-20210222-01072.html