Mark as New

Bookmark

Subscribe

Mute
Monitor Fails To Resume from Sleep S3 Mode with 23.2.2 & 23.2.1 Adrenalin
Hello everyone,
Since I upgraded to Adrenalin Edition 23.2.1/2, when the monitor turns off automatically (as set in power saving options), even if I move the mouse or press any key, it doesn't turn back ON again ("no signal" message on the screen).
The PC stays on, the fans spin and the LEDs on the keyboard react.
I'm forced to shut down the pc using the power button and when it restarts this happens: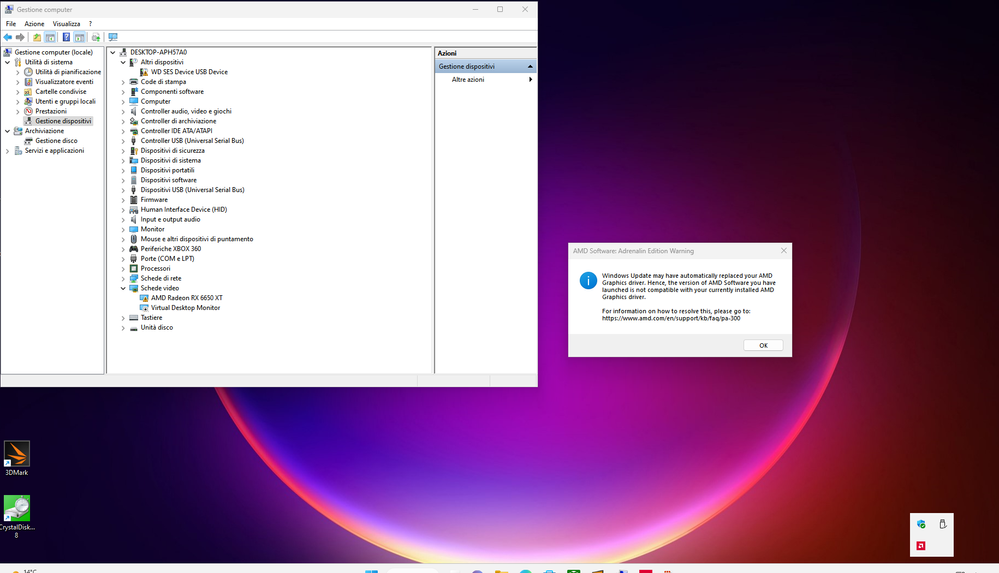 The problem is not random but always present, both with drivers V. 23.2.1 and V. 23.2.2
At the moment I'm back to the 22.11.2 version and everything works fine.
My hardware is as follows:
DESKTOP PC CPU: Intel Core i5-12400F
RAM: 16GB DDR4
GPU: AMD Radeon RX 6650XT (Gigabyte)

Thanks
Alfredo
268 Replies