Mark as New

Bookmark

Subscribe

Email to a Friend
Hello,
Suddenly my PC/GPU has become unable to extend the display to a second monitor. I am using an Asus RX 580 and have been using a dual monitor set up for almost a year and it just randomly stopped working. I know that both monitors and cables are working, because I can freely switch between either monitor as long as only one is being used at a time. However, when I click extend display in the windows settings, it acts as if the display has been extended but then the drop down menu reverts to saying "show on only 1". I have included screenshots of this. I have already tried uninstalling and reinstalling graphics drivers, updating windows, and even did a system restore to no avail. I am not sure if this is a problem with the GPU or a windows issue. Any help would be appreciated. The two monitors are a Samsung Odyssey G5 running on HDMI and an older LG running on DVI.
Thank you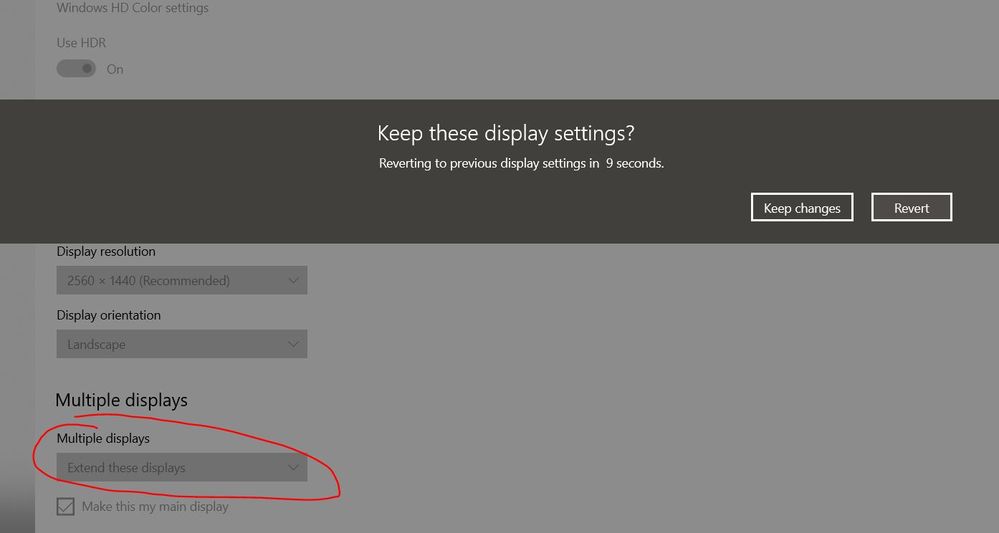 This is after clicking extend this display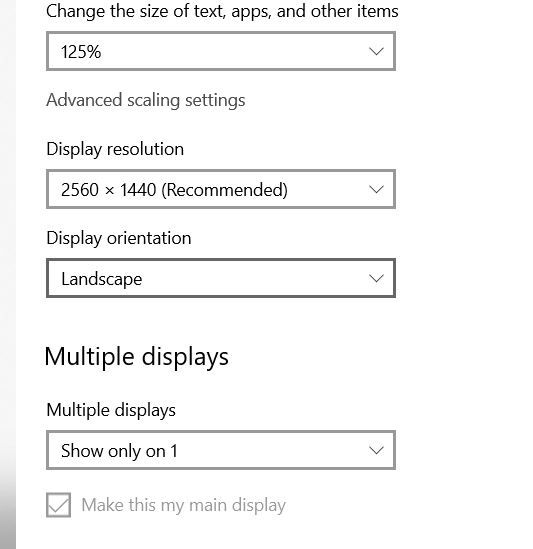 After clicking keep these settings, the setting just changes back to what it was
1 Reply
Mark as New

Bookmark

Subscribe

Email to a Friend
Does Windows recognize both monitors at the top?
When you click on each monitor to identify does it?
Does Device Manager show any errors or yellow flags?