Four Years In, Our 25x20 Energy Efficiency Goal Report Card


MarkPapermaster
Staff
Bookmark

Subscribe

Email to a Friend
Just a little more than four years ago, we announced a six-year goal to dramatically improve the energy efficiency of our mobile processors. AMD's 25x20 initiative is our vision to strengthen the energy efficiency of our accelerated processors (APUs) for mobile devices by 25x by year 2020.
When we undertook the challenge, we set a clear vision and goal, had a number of very promising approaches, yet the specific path to 25x was not complete. We had a strong roadmap that stretched over several years, and the team made several educated assumptions based on our insights. Those included, for instance, the pace of process node advancement from our fab partners and improvements we could foresee in microarchitecture and efficiency algorithms. Four years in and I am happy to report that our assumptions were sound, and we remain on track to achieve this goal.

As you can see from the graphic above, the path to 25x is steep. In the semiconductor industry vernacular, this is a "heavy lift."
To achieve this, we are continually refining the design of our processors to make them ever more efficient. This requires increasing performance to meet the demands of new generations of more capable software while maintaining or reducing power consumption. According to Dr. Jonathan Koomey, one of the world's experts on computing efficiency, "What AMD is doing is no small thing, as the 25x goal over a six-year period outpaces the historical gains predicted by Moore's Law by 70 percent. It's efforts such as 25x20 that will enable exciting new technologies ranging from the Internet of Things and big data analytics to virtual reality and deep learning."
At the 2014 initiative launch, we said that innovating for energy efficiency and developing low-power products had always been a design goal at AMD. This commitment remains as strong today as it was then. This pursuit is more important than ever, during a time when the number of computing devices continues to expand in our energy constrained world. Yet, the potential for technology to help solve some of the world's greatest challenges grows every day.
I am incredibly proud of the contributions AMD employees have made to date to help enable the researchers, innovators and creators in our world to make positive impact using more energy efficient devices. Recently, AMD was honored to receive the California Governor's 2017 Environmental & Economic Leadership Award, California's highest environmental honor.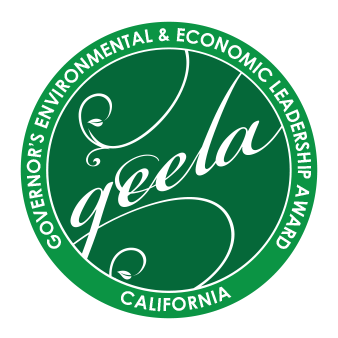 We continue to innovate and advance towards our goal. An upcoming AMD Ryzen™ processor with AMD Radeon™ Vega Graphics is expected to make additional strides. This includes improvements in every key metric in our 25x20 initiative: more compute performance, more graphics performance, lower power during heavy usage, and significantly lower power during light usage. These advancements mean the Ryzen™ processor with Radeon™ Graphics is expected to be both the eco-friendliest and the fastest APU we've ever built. Upon introduction of our latest processor, we expect to be 25 percent closer1 in our quest to 25x20 in a single processor generation.
While we've still more to accomplish before we achieve our 25x20 goal, we look forward to further architectural innovation and power management techniques. I'm very excited about what's still to come. We will continue to report on our progress toward achieving the 25x20 energy efficiency goal, as we strive to help consumers make positive differences through energy efficient innovation.
Mark Papermaster is CTO and SVP for Technology & Engineering at AMD. Links to third party sites are provided for convenience and unless explicitly stated, AMD is not responsible for the contents of such linked sites and no endorsement is implied.
Footnote:
1. Based on AMD internal testing as of 6/15/2018. Relative energy efficiency based on a 50:50 weighted average of CPU+GPU performance (variable "C"), as evaluated by Cinebench R15 nT and 3DMark 11 P scores, divided by typical energy usage (variable "E") as defined by: ETEC (Typical Energy Consumption for notebook computers), Energy Star Program Requirements Rev 6.1 10/2014. AMD "Kaveri" (2014) represents the baseline of 1.0X for CPU, GPU, and ETEC. AMD "Carrizo" (2015) efficiency.23C/0.35E=3.51X. AMD "Bristol Ridge" (2016) efficiency 1.36C/0.34E=3.97X. AMD "Raven Ridge" (2017) efficiency 2.47C/0.44E=5.66X. AMD "Raven Ridge 2018" efficiency based on expected characteristics of forthcoming solution. Scores in order of Cinebench R15 nT/3DMark 11 P Score: "Kaveri" 232/2142 (100%), "Carrizo" 277/2709 (123%), "Bristol Ridge" 279/3234 (136%), "Raven Ridge" 667/4425 (247%), "Raven Ridge 2018" (based on expected characteristics of forthcoming solution). AMD Reference Platform: "Kaveri" AMD FX-7600P, 2x4GB DDR3L-1600, Crucial CT256M4SSD2, Windows 8.1 x64 9600, Graphics Driver 13.350.0.0, 1366x768 / AMD Reference Platform: "Carrizo" AMD FX-8800P, 2x2GB DDR3-1866, Crucial CT256M550SSD1, Windows 10 x64 10586, Graphics Driver 21.19.137.514, 1366x768 / AMD Reference Platform: "Bristol Ridge" AMD FX-9830P, 2x4GB DDR4-2133, Crucial CT256M4SSD2, Windows 10 x64 10586, Graphics Driver 21.19.137.514, 1366x768 / AMD Reference Platform: "Raven Ridge" AMD Ryzen™ 7 2700U, 2x4GB DDR4-2400, Samsung 850 Pro SSD, Windows 10 x64 15254, Graphics Driver: 22.19.655.2, 1920x1080 / AMD Reference Platform: "Raven Ridge 2018" based on expected characteristics of forthcoming solution. Results may vary with configuration and driver versions. RVM-108