Discovering DASH system using AMC
Prerequisites & AMC Setup
AMD Management Console (AMC) is installed on user's machine. The latest version of AMC product for download is available at URL: https://developer.amd.com/tools-for-dmtf-dash/
DASH is enabled in Bios and required credentials are set
Following are the steps to be followed for authenticating and discovering the DASH System:
When AMC UI is launched first time after installation, dialog box will appear as shown in below image. Click OK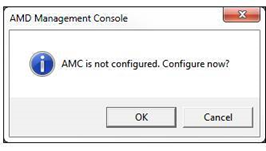 Launch AMC application. go to 'CONFIGURATION' tab and click on 'Settings' ribbon icon to get to the AMC Configuration Screen as shown in below image.

Configure the Authentication settings as shown in below image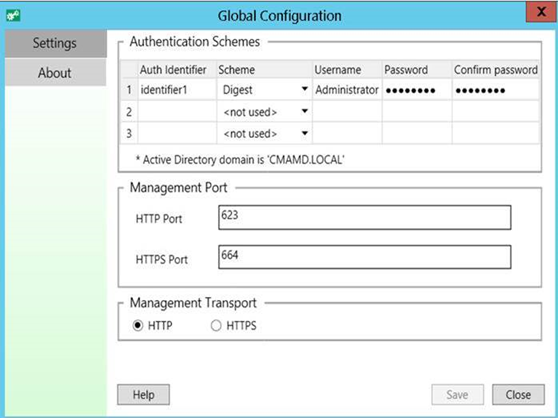 Authentication schemes are of two types Digest and Active Directory and the flow is explained as below
Digest Authentication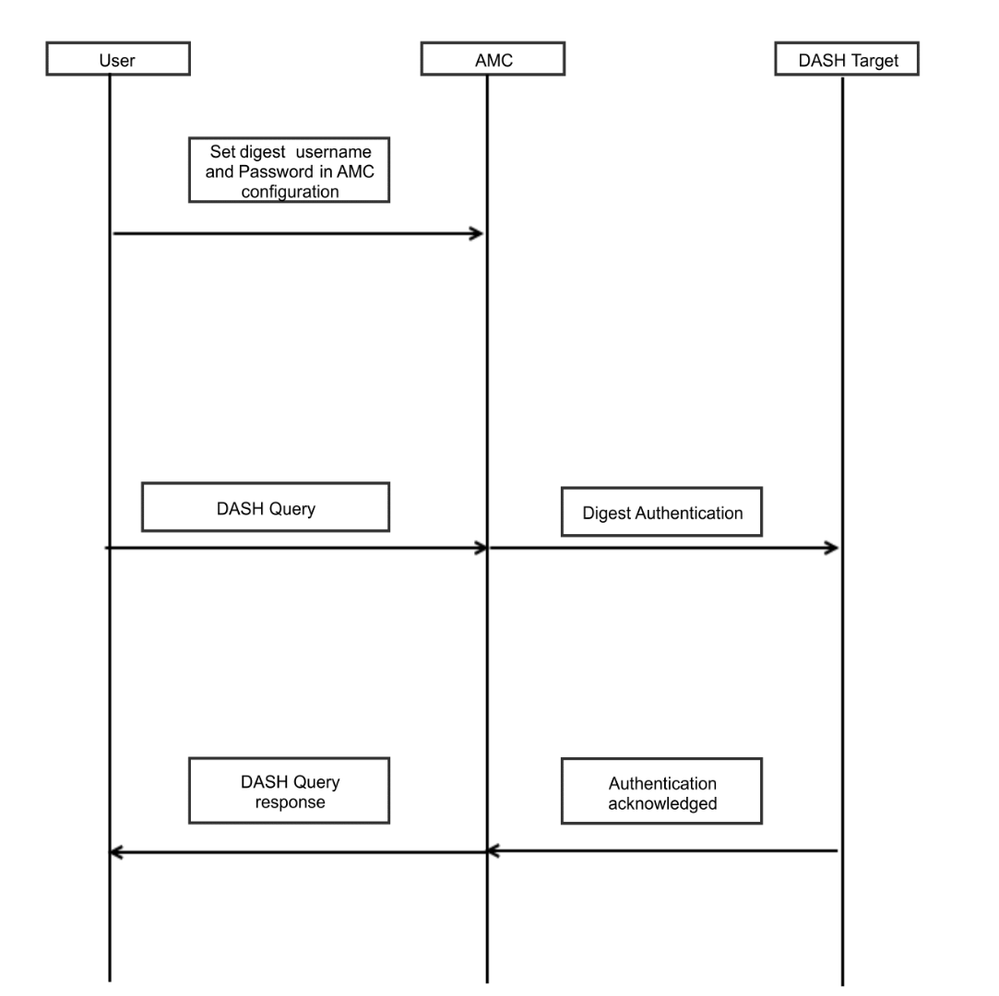 Active Directory Authentication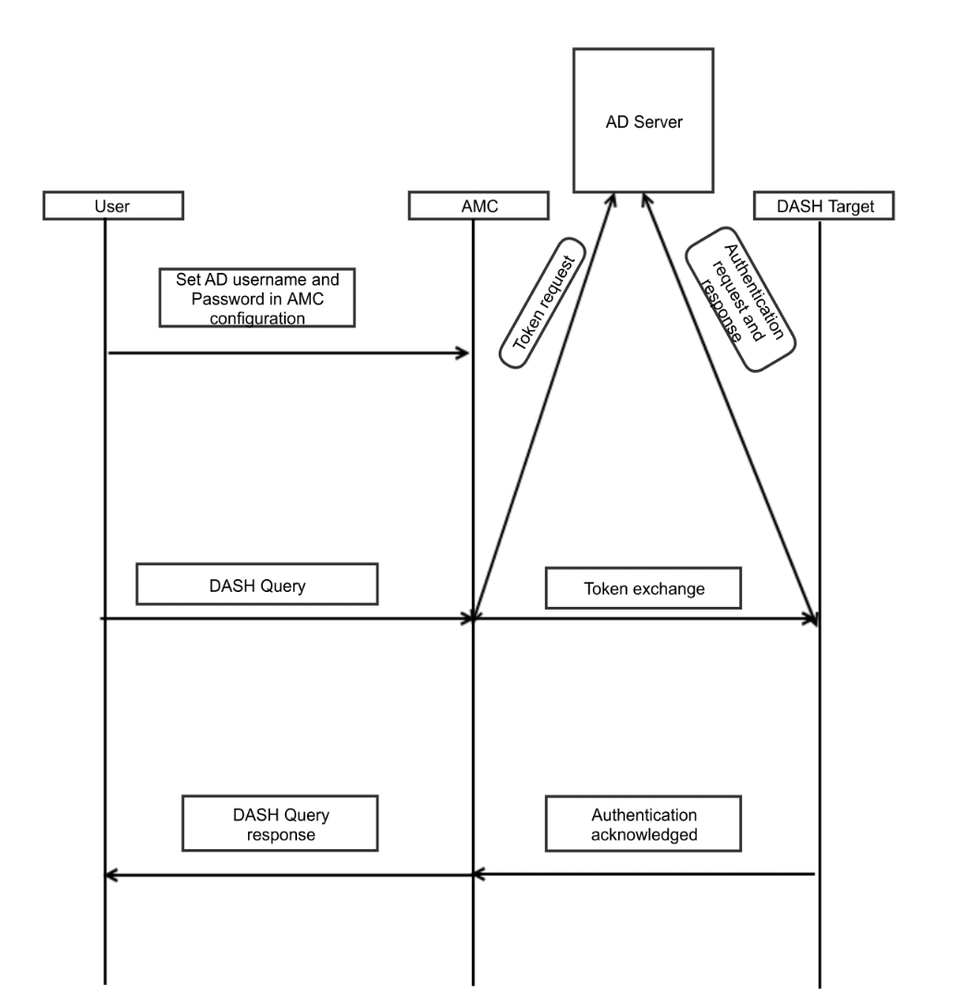 Once the credentials are set Click on Discover icon as show in below image

Enter the host name or IP address of the system to be discovered as shown in below image.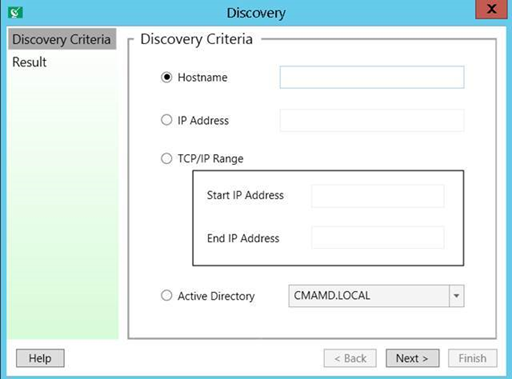 Once the discovery is successful then the inventory information of system discovery is displayed as shown in below image.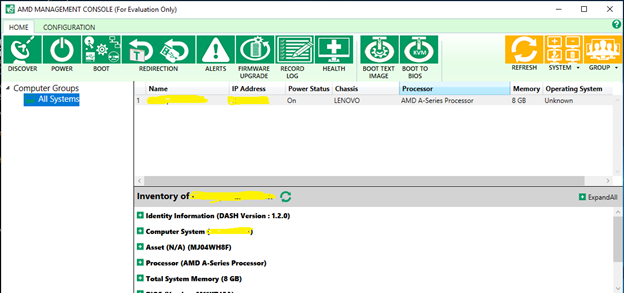 Introduction to DASHCLI
DASHCLI is a command line tool for DASH Manageability . For further details on DASHCLI please refer the blog :https://community.amd.com/community/devgurus/dmtf-dash/blog/2019/04/02/discovering-dash-systems-usin...