Mark as New

Bookmark

Subscribe

Mute
New 5900X build temperature issues
Hey guys, few weeks ago I built a new 5900X system but im having some temperature issues with it. Also it seems like I have an issue with the AIO too.
This is the first time im having an AMD setup by the way.

Thanks for the help.


Issues and experiences:

-Idle temps (Doing absolutely nothing) are 60-65c which are really high and after reading peoples experiences with it, it should be around the 40's. Also 5 minute Cinebench R20 temps are 72-78c. Even with side panel off its only like 3-5c better so its not an airflow issue.
-Tried downvolting with negative offset but not even with 0.1 volt was stable so I just gave up on that.
-This is the second AIO im having, previous one was a Kraken X63, I got little bit worse temps with it and weird fan speed ramp up/down at temp spikes, the new AIO doesnt have this issue but it seems like it has a pump issue... (Tested this by unplugging the pump fan for a few seconds and the noise gone away, so 100% its the pump fan)
-Idle CPU Voltages seem really high.
-Also there are these random temp spikes when using the system moderately like browsing the web and I have no idea why should the CPU spike to 70-80c when just browsing the web.
These are the specs:
ASUS STRIX X570-E
Ryzen 9 5900X
Arctic Liquid Freezer II 360
G.SKILL Trident Z Neo 2X16GB 3600Mhz CL16
Asus 970 Evo Plus 1TB
Corsair HX1200i
Fractal Design Define S2
Sapphire Nitro+ RX 580

Arctic Liquid Freezer II 360 - Audio file LINK

Recommend listening to it in VLC with 125% audio otherwise its not really audible. The pump fan gives this really annoying hum noise even at 20% speeds.
After reading some peoples experiences with it, it seems like it shouldnt do this and the pump fan should be really silent.
The radiator fans themselves are totally silent even at 100% they barely audible.
Which would be quite unlucky considering this is the second cooler but oh well...

0:00-0:15 20%
0:15-0:30 50%
0:30-0:51 100% (Seems like the VRM fan took over the pump fans noise but that should be normal)
0:59-01:10 0%
01:11-01:19 20% again

Some test results

So without the core boost the temp. drops to normal values like 35-45 with really low voltages, so im guessing that this suggests there is gotta be something wrong how ASUS set up the default values, since everything else is on default except PBO and curve optimizer, or its the CPU itself thats the issue.
If you ask why I have PBO turned on is because the complete default settings gives the same results in temps except it does worse in performance, so yeah.
Idle temps after few hours: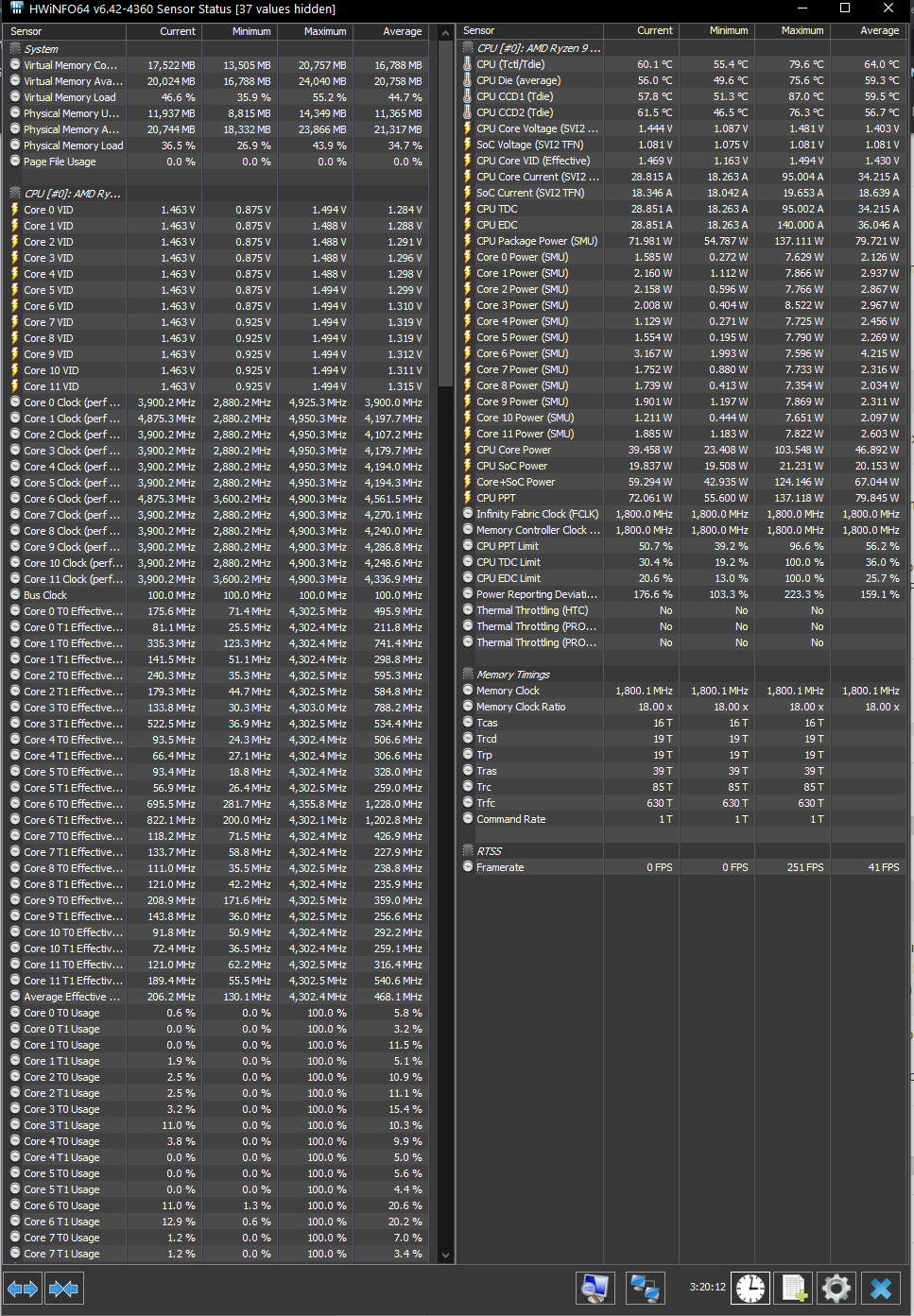 Without XFR (Looks like PBO doesnt work without core boost enabled):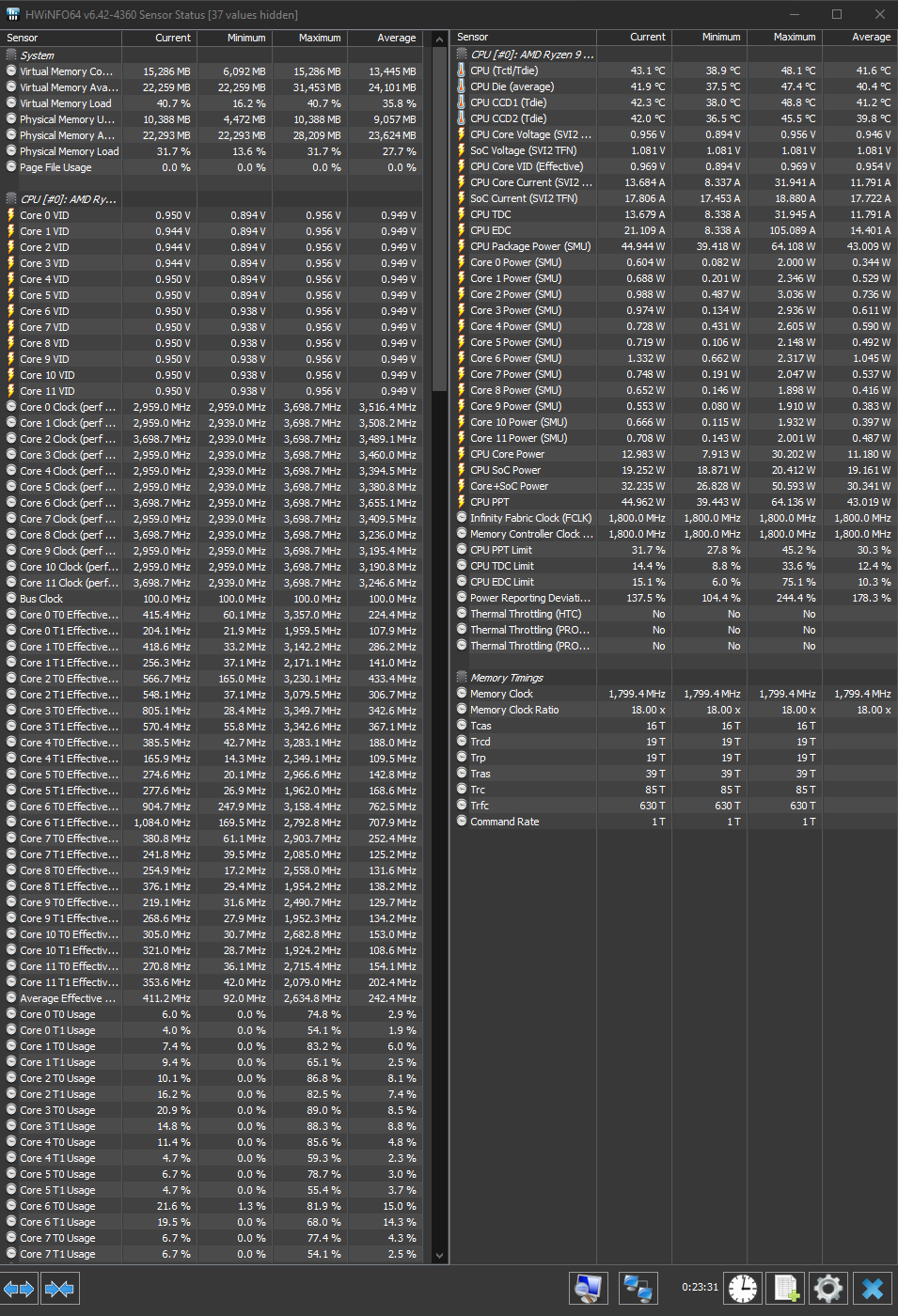 With XFR+PBO and -30 negative offset on the curve optimizer (8168 score):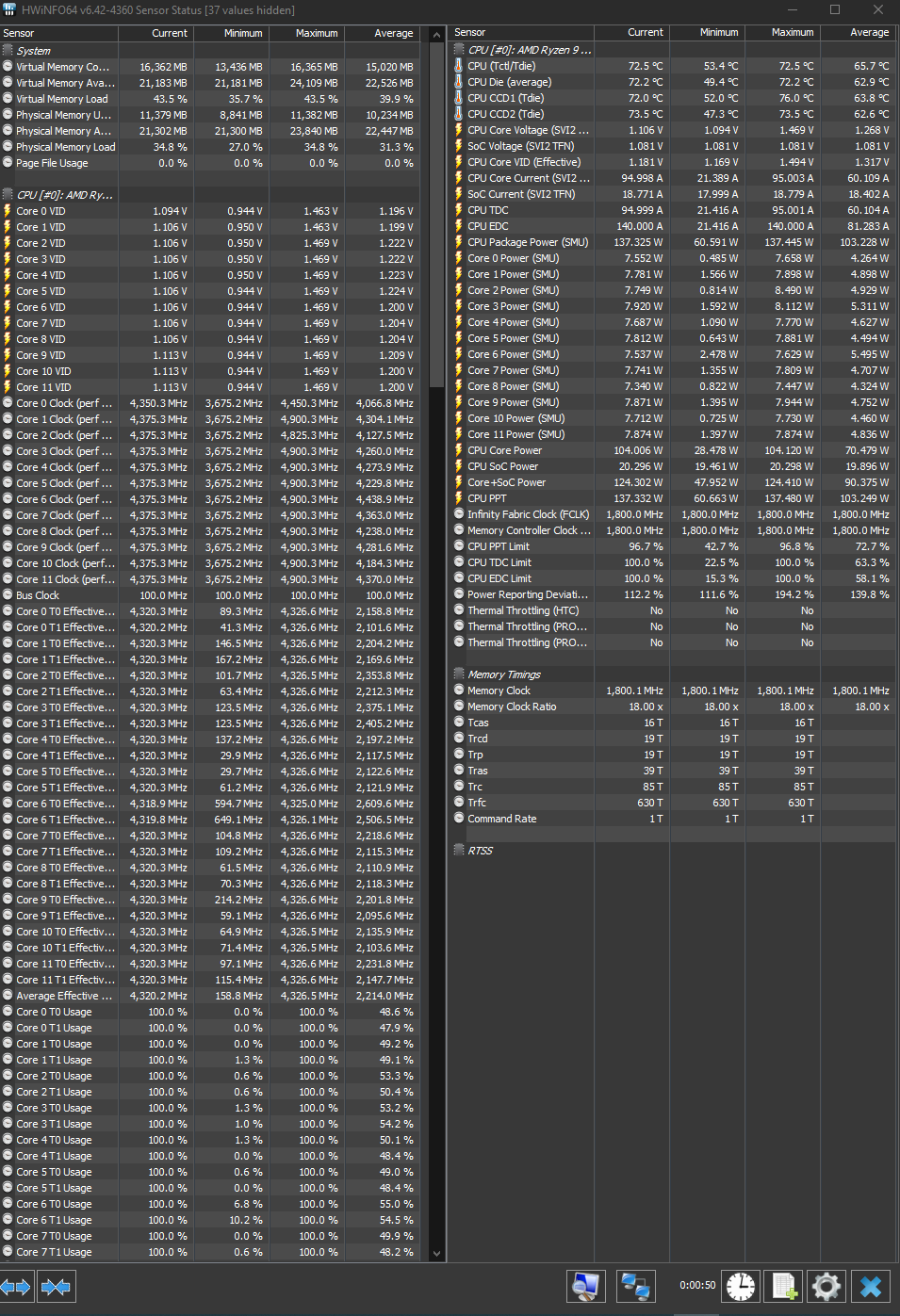 0 Replies